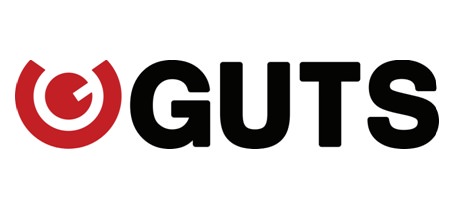 The rise of bonuses without wagering requirements is one of the most noticeable and laudable developments of recent years. As new online casinos jostle for position alongside established sites, they've understandably looked for new ways to entice new players. That's been good news for all of us because it's led to innovative new schemes and structures. What started off as a small movement is now starting to gain momentum. Are bonuses without wagering requirements about to become widespread?
The Death of Wagering Requirements?
It's probably too early to answer that question definitively. However, there's no doubt that the tide is turning. Players have traditionally hated wagering requirements, and gaming companies are starting to react accordingly. New online casinos have helped accelerate the charge, and we can expect longstanding sites to follow suit if players start gravitating towards other sites.
What Are Wagering Requirements?
We'll always assume that most regular online casino players understand the finer points of wagering requirements. However, it's incredible how many times we've spoken to players who don't. We always find it best to describe wagering requirements as 'insurance policies' that online casinos rake out to protect themselves from losses against bonuses and free spins.
It works like this.  Firstly, you're given your cash bonus or free spins package – let's say it's a 100% bonus on a £20 deposit for the sake of this example. You receive your £20 bonus cash and start playing in the hope of winning. However, the bonus is subject to x30 wagering requirements. This means that you have to play through the bonus amount 30 times before you can withdraw any winnings. In other words, you'll need to stake £600 worth of bets before losing all your cash.
Early Signs of Change – Free Spins with No Wagering Requirements
We said in the introduction to this article that this movement started small and has grown. Well, the first steps were taken by online casinos that removed wagering requirements from all their free spins offers.
Whereas most sites will make you stake any associated winnings from free spins several times over before withdrawing, these online casinos will let you withdraw them straight away. Guts Casino was one of the early pioneers of this free spins structure, and all of its free spins promotions still come with no wagering requirements.
A Developing Trend – All Bonuses with No Wagering Requirements
Innovative developments are great because they typically inspire further invention. And so it's proved here, as other casinos have taken the concept of 'free spins with no wagering requirements' and extended it further. A handful of casinos have now scrapped these restrictions across all bonuses – both cash and free spins. We've snuffed out two of the best.
Bonuses without Wagering Requirements at PlayOjo

PlayOjo haven't been shy about their intentions since they launched earlier this year. They've ran TV ads and multiple poster campaigns advertising their commitment to bonuses without wagering requirements, and they've thrown in a couple of extras too.
They provide cash back on every single wager, whether it's successful or not. They also extend their bonus structure across both cash bonuses and free spins. Your welcome bonus makes use of the latter. You receive 1 free spin for every £1 you deposit. In other words, deposit £30 and you receive 30 free spins with no wagering requirements.
No Wagering Requirements on any Bonuses at Happy Hugo

Happy Hugo is one of the newest online casinos to adopt bonuses without wagering requirements across the board. It's help them develop a loyal following in double quick time. Although plenty of credit should be reserved for a beautifully designed website too.
The Happy Hugo welcome bonus is rather more layered than PlayOjo's too. You receive a massive five different cash bonuses across your first five deposits. It all starts with a 100% bonus up to €200 with your first deposit as listed below. Unfortunately, they don't have a UK license yet, but the rest of the world can fill their boots:
1st Deposit – 100% bonus up to €200 with no wagering requirements
2nd Deposit – 50% bonus up to €200 with no wagering requirements
3rd Deposit – 25% bonus up to €200 with no wagering requirements
4th Deposit – 25% bonus up to €200 with no wagering requirements
5th Deposit – 25% bonus up to €200 with no wagering requirements
Where Can I Find More Bonuses with No Wagering Requirements?
We love this new movement because it's nothing other than beneficial for players. Best of all, the online casinos know that too so we fully expect the trend to continue. We'll be listing more online casinos that offer bonuses with no wagering requirements as and when we find them, so keep your eye on our free spins page to find out more.