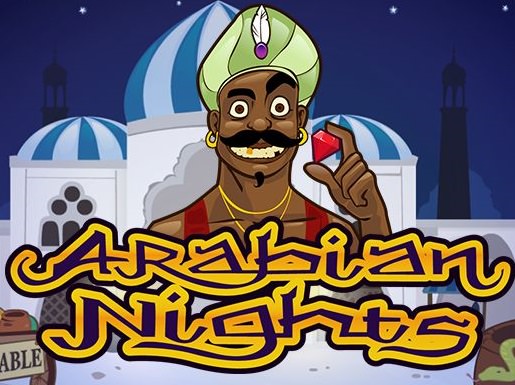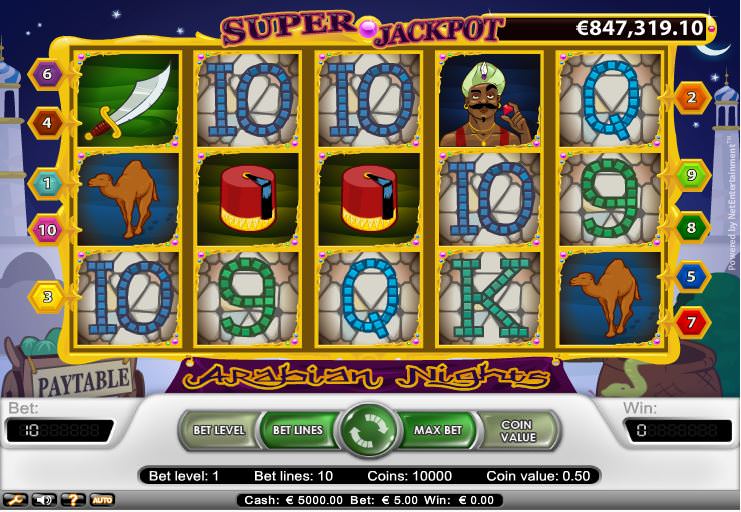 It's been 14 whole months in the making, but we spotted some stellar news earlier tonight. The Arabian Nights network jackpot has finally fallen, leaving one lucky player some £2.4 Million richer. We'll be waiting further news of the jackpot win later in the week. But for now, what do we know.
Arabian Nights Jackpot Drops Finally
A lots happened since a player last toppled the Arabian Nights jackpot. Britain have begun negotiations to leave the EU, a certain Donald Trump has become the most powerful man in the world and Portugal have been crowned Euro 2016 champions. Who would have thought that then reigning champions Leicester City would have sacked Claudio Ranieri too?
Yep, it was way back on July 2nd, and the lucky player scooped 'just' £200,000 that time. Funnily enough, the jackpot had dropped just two weeks before that, which explained the comparatively modest jackpot amount. However, such profligacy wasn't to last The jackpot didn't fall again for another 421 days.
That's all changed now, though. Indeed, I had to rub my eyes when I saw the news while writing our other big jackpot news post (the one about the Casumo winner). Statisticians will have had you believe that it was due to drop at any time, but we've been saying that for months. Now it's finally happened, what will we talk about.
Player Wins £2.4 Million on NetEnt's Arabian Nights
So what of the winner? Well, given that it's less than three hours since he or she dropped the jackpot, nothing is known about him or her yet. We're sure we'll find out more in due course though! In the meantime, it's a bit weird to write about some nameless character who must be celebrating wildly as I type. Let's hope the hangover isn't too bad in the morning.
NetEnt Jackpot Slots
Mega Fortune is generally considered the jewel of NetEnt's progressive jackpot collection. It has the highest average payout, and falls the most frequently. That's all indicative of its popularity because the more people that play a progressive jackpot slot, the quicker the prize pot rises.
However, the undoubted success and quality of Mega Fortune shouldn't undermine NetEnt's other three jackpot games. The first is Mega Fortune Dreams, a sequel to the original Mega Fortune game. However, the other two, Hall of Gods and Arabian Nights, pre-date them both. As early progressive jackpot slots, they provide a nostalgic experience. However, they are also millionaire makers, and don't forget you qualify for a shot at the main jackpot no matter how small your stake when you play a NetEnt progressive.
How Do Progressive Jackpot Slots Work?
Whereas most online slots have fixed paylines and win ceilings, jackpot slots have anything but that. These are collaborative games. Every one who plays a progressive jackpot slots contributes towards the prize pot. The more people play, the quicker the pay pool rises. That's because a small percentage of every wager made goes towards the jackpot amount.
Now consider people are playing at loads of different online casinos all over the world and adding to that prize pot, and you will understand how the jackpots can grow so quickly. Arabian Nights is a global progressive, which means the jackpot is shared by every instance of the game the world over. It's not easy to win the jackpot, but for those who get lucky, the payouts can be ridiculously lucrative.
Where to Play Arabian Nights
Arabian Nights is a popular slot in the NetEnt catalogue. You can play it in a variety of online casinos, so I've listed a few of them below. Could one of these sites have hosted the big jackpot win this evening?
Play Arabian Nights at Casumo – Register with Casumo and receive 20 no deposit free spins. There's a 200% bonus and 180 more free spins available when you deposit, and three Casumo players have won 7 figure jackpots this year!
Play Arabian Nights at Redbet – We've secured an exclusive 20 no deposit free spins for our readers who sign up with Redbet. This experienced casino knows how to reinvent itself so it continues to thrive in the face of increasing competition. It's one of the best online casinos in the business.
Play Arabian Nights at Cashmio – I had a little play at Cashmio this week and it reminded why it was my favourite new casino of 2016. Register with the 'happiest online casino' and you'll get 20 no deposit free spins to play with. Deposit and you'll receive a 100% bonus and 50 more free spins too.