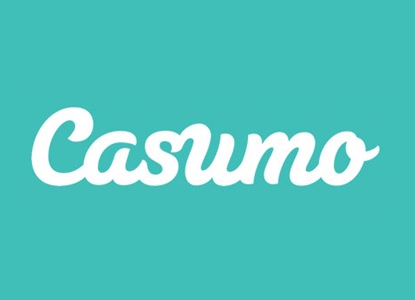 We've mentioned Casumo's handy knack of hosting jackpot wins a couple of times in recent 777 Casino news articles. The popular adventure casino was responsible for two 7 figure wins in quick succession earlier this year, earning an enviable reputation as a lucky casino. Nobody could have expected lightning to strike for a third time, though. That would be unprecedented. But you remember that Mega Fortune Dreams jackpot winner we told you about last week? Guess where she was playing when she dropped the big one? I'll give you a clue if you like. It begins with 'Cas' and ends in 'Umo'.
Is Casumo the Luckiest Online Casino In the World?
We were surprised, yet delighted, when we found out that latest jackpot winner was a Casumo player. It seems daft that one casino has created three instant millionaires in a just four months. It's an unprecedented run of form and creates a compelling argument for declaring Casumo the luckiest casino around. However, the big wins are probably more indicative of the site's ever-growing popularity. As more people play there, the odds of a jackpot falling at Casumo inevitably shorten.
Why Casumo?
Indeed, Casumo has quickly established itself as one of the most famous brands in the world. That's testament to skills and creativity of the team behind the brand. They saw an opportunity to create something that didn't exist elsewhere and promptly established the world's first 'adventure' casino. They haven't looked back since.
Adventure casinos create an ongoing narrative that turns casino gameplay into a much more immersive experience. You're set challenges and play the games to fulfil them. You not only receive rewards and bonuses in return, but you also unlock new sections of the Casumo world. Players absolutely love the concept. and many others have attempted to replicate it, at least in part. Nobody has managed to upstage the original and best adventure casino though.
British Player Wins £2.7 Million On Mega Fortune Dreams
When we brought you the news that the Mega Fortune Dreams jackpot had dropped last week, we knew nothing of the player's identity. It was only when Casumo released a blog post on August 30th that all was revealed. They revealed 59 year British player Susan as the lucky winner. As is so often the case, hers is a remarkable story.
See, Susan isn't even much of a online slots players. She's more of a bingo buff than a spin seeker. However, with £9 left in her account, she randomly decided to give Mega Fortune Dreams a whirl. It turned out to be the best decision she ever made. Her £3 stake turned into the best part of £3 million. Life will never be the same again.
How Does it Feel to Be a Millionaire?
Progressive jackpots often seem out of reach, but it doesn't stop so many of us chasing the dream. It's easy to forget that somebody has to win the prize pot eventually – and they are typically just normal people like you or me. It genuinely happens. Online slots can turn you into a million if the stars align for you.
Understandably, Susan could barely believe her luck. She spurted out news of her win to her partner, who verified her new found millionaire status after a lot of screaming, shock and utter disbelief. The couple haven't decided how to spend the cash yet, but it looks like a bigger house is on the cards. Susan has also been planning a big birthday party for her 60th and has now confirmed that "for sure there will be an open bar at that party." Lucky guests.
The Mega Fortune Dreams Jackpot
Mega Fortune Dreams is the dark horse of progressive jackpots. It gets much less attention than NetEnt's other three global progressives, Mega Fortune, Hall of Gods and Arabian Nights, or MicroGaming's world famous Mega Moolah jackpot slot. It's not even in stock at as many casinos. Yet, players seem to love the game. Hence why the jackpot amount so often grows at such a rapid rate.
The latest win is some way below the Mega Fortune Dreams average jackpot payout, which sits above £3.6 million. That's because the jackpot tumbled just 6 weeks after it last fell, which is some way short of the 65 day average. The prize pot is already on the charge again too. Players have replenished the coffers and it's reached £800,000 again. Who knows when it will drop again.
Which NetEnt Jackpot Will Go Next?

While the Mega Fortune Dreams jackpot continues to grow, a couple of its sister slots offer much larger prize pools. Now, Arabian Nights has been overdue for a long time and we've written about how it had to pop soon. Well guess what? It's finally gone! Just two hours ago at the time of writing! I guess it calls for another news post.
That leaves Mega Fortune and Hall of Gods as the biggest NetEnt jackpots in town. Both are worth nearly £3 million and counting. Mega Fortune hasn't dropped for 40 days, against an average win frequency or around once every two months. Hall of Gods is rather more elusive, and nobody's won its biggest prize for the best part of three months. Both have to fall sooner or later.
The Casumo Welcome Bonus
If you're progressive jackpot plan who believes in Lady Luck, then Casumo is the only place to play. No other online casino can boast a track record of three jackpot winners in four months. This casino is so much more too. Play once, and we guarantee you'll be back for more. Start your Casumo journey with 2o no deposit free spins and then 180 more free spins – plus a 200% first deposit bonus – when you register.