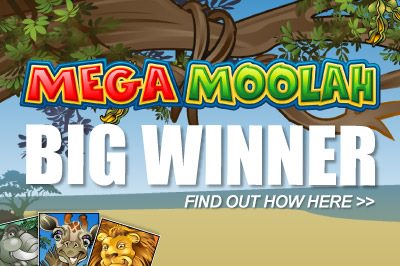 We spend a lot of time telling players that there 'are no rules' in gaming. You can't predict when you're going to win, or how much. The 'Law of Averages' simply doesn't apply to online slots. Just occasionally, however, fate conspires with coincidence to question the very fabric of our being. That's happened again this week, when the Mega Moolah mega jackpot fell some 62 days after it last tumbled. Given that the it falls every 61 days on average, this was about as close to 'predictable' as online casinos could ever be.
Players Win £3.7 Million on Mega Moolah
We should of course temper our opening gambit. Yes, the Mega Moolah jackpot fell 'bang on time' but thousands of players will have been gunning for the prize on May 22nd. You've got to be in it to win it though, and for one lucky gamer, that phrase couldn't ring more true this week. He or she has waltzed off with a touch over £3.7 million. Not bad for a few second's 'work'!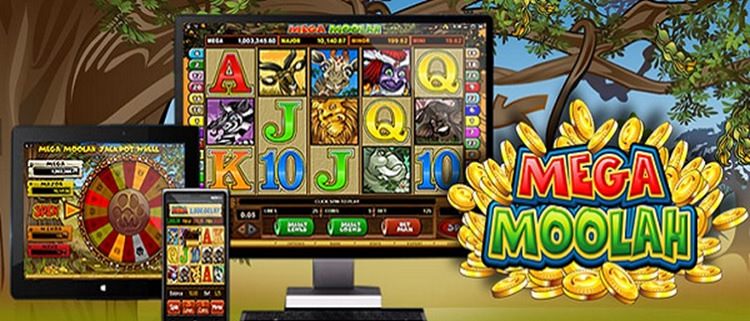 Remarkably, that's still some way short of the average mega jackpot payout on MicroGaming's flagship progressive jackpot. Yes, just to prove that our familiar assertion about the fallibility of the law of averages when its applied to gaming, the 'typical' payout from the Mega Moolah jackpot is £6.3 million. We doubt the latest winner feels particularly bothered though.
The Latest Online Casino Millionaire
The jackpot winner is yet to reveal his or her identity to the world. In spite of all our digging, googling and texting, we've yet to even establish where he or she was playing when the Mega Moolah jackpot tumbled. It's not unusual for a player to request anonymity, but online casinos typically shout the news from the rooftops when a player wins a 7 figure sum while playing there. We'll keep our eyes peeled for further news, but in the mean time we'll simply listen out for the sound of popping Champagne Corks.
Mega Moolah – The Record Breaking Jackpot Slot
Our online casino guru describes Mega Moolah as the most famous online slot in the world. And why is it so widely renowned? Well, that's an easy question to answer. It holds all sorts of records, including the biggest ever individual payout. The milestone belongs to British Soldier Jon Heywood, who scooped a whopping £13.2 million from a 25p spin back in October 2015.
Other records held by Mega Moolah include the most cash paid out by any online casino game in its lifetime, and the biggest ever mobile casino win. The latter landmark fell as recently as late April, 2017 when a Tipico player bagged over £7 million (just over €8 million) from a single spin. It means that Mega Moolah has stolen a march on rival games like NetEnt's Mega Fortune. It remains the Big Daddy of progressive jackpot games.
Where to Play Mega Moolah
The popularity of Mega Moolah ensures that online casinos are falling over themselves to include the slot in their game catalogues. You'll find it at pretty much any site that lists MicroGaming games and has a jackpot section. However, there's a couple of casinos that we particularly recommend for very different reasons.
Get Lucky on Mega Moolah at Casumo
Casumo seems to have is developing a bit of a reputation. It's created a handful of millionaires already in 2017, including 2 within a week back in April. Some of that can be attributed to its popularity and ever-increasing fan base. But whether it's a lucky place to play or not, there are more than enough reason to recommend Casumo as a Mega Moolah venue.
For starters, Casumo created its very own genre. The concept of the 'adventure' casino didn't really exist until it came along. It does now. Tonnes of copycat sites have appeared – some shortlived – and all have borrowed concepts from the original (and best). Complete missions unlock rewards and more sections of the Casumo universe. Sign up from our review page and you'll benefit from 20 no deposit free spins and 180 free spins and a 100% bonus with your first deposit.
100 Free Spins for a £5 Deposit at Captain Cook's Casino
Here's an old favourite for you. In some ways, it's remarkable that Captain Cook's Casino continues to offer the same welcome bonus. They've been promoting their '100 chances to win the Mega Moolah' jackpot promo for months now. But unsurprisingly, it remains are popular as ever. Indeed, few other welcome bonuses command anything like this amount of attention.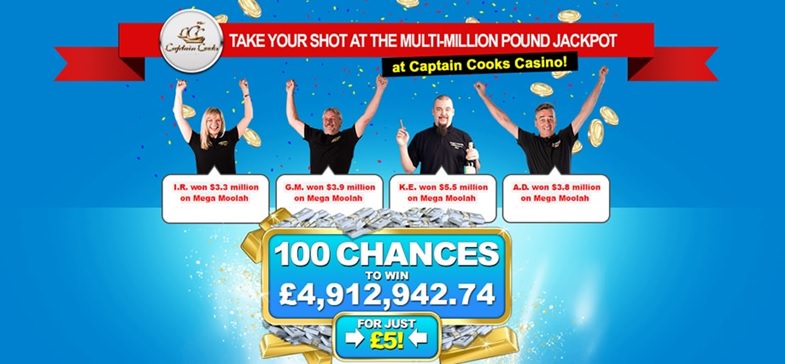 The deal actually offers you the chance to pick up 100 free spins on any games of your choice for a deposit of just £5. Captain Cook's Casino has cleverly marketed it as '100 chances to win the jackpot' and Mega Moolah fans have lapped it up. The fact that a man did indeed scoop the big prize while playing his free spins earlier this year bolstered the campaign. Read more about it on our dedicate Captain Cook's Casino page, and learn about the 500% bonus that comes with you 1st deposit too.