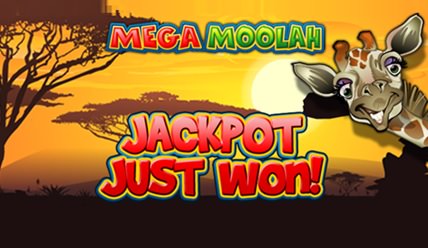 We've got a few different news articles lined up for the next week ago, covering all sorts of exciting bonuses and other news. So, trust all that pesky Mega Moolah jackpot to postpone our plans again! Of course, MicroGaming's record breaking flagship game only ever causes a rumpus for all the right reasons. It's paid out its mega jackpot twice in a matter of 10 days, and made a couple more online casino millionaires in the process.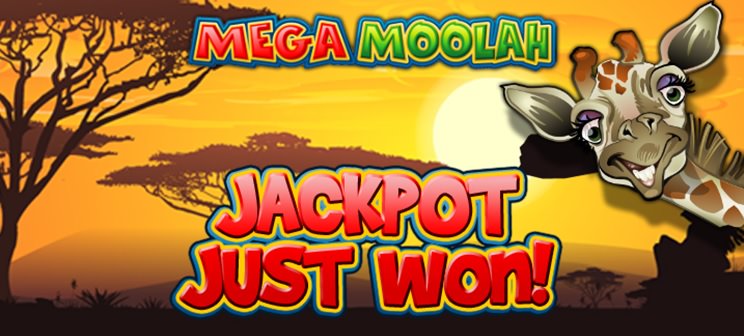 £1,068,667 Win on Mega Moolah This Week
The dust has barely settled on the latest Mega Moolah jackpot win as yet, so it's hardly surprising that little is known about the winner's identity. We guess it takes quite a long time to write one of those big cheques you see in all the promo photos, so we'll give MicroGaming and the casino in question the benefit of the doubt.
We've scoured the internet for further clues but up to now, we've drawn a blank. We don't even know if the lucky winner is a man ir a woman. We do know that he or she has won a fairly modest sum by Mega Moolah standards – £1,068,667. That's some way short of the mega jackpot's average payout of £3.7 million. Having considered it carefully, however, we doubt that the internet's latest millionaire will give a crap about that. When they've sobered up, we hope to find out more about him or her.
Another Huge Mega Moolah Win at Tipico
Regular readers of our jackpot articles may remember a record breaking Mega Moolah win at Tipico back in late April. A lucky spinner scooped the biggest ever mobile casino jackpot win of just over £8 million, raising the previous record by about £50k. In the aftermath of all that, we were strongly tempted to list and review Tipico on this site, because we do like to align ourselves with lucky casino with a story to tell. But we didn't. And now look what's happened.
Yep, the very next time that the Mega Moolah jackpot tumbled after that record mobile casino win, it fell at Tipico. Again. For a brand that arguably better known for it's sports betting, this is quite the feat. We decided not to review them because they don't have a UK license and we wouldn't want our British players to feel left out all of the time. Now, surely lightning can't strike three times when the Mega Moolah jackpot drops again. We probably won't have to wait long to find out.
The Jackpot That Remains Above £1 Million
We say we that because the jackpot drops every 57 days on average. That figure has been dropped thanks to the latest glut of wins, which saw the main prize pot tumble three times in about five weeks. You never can predict when somebody will win big. Like all online slots, Mega Moolah is controlled by Random Number Generators so you're fate is in the hands of technology. The jackpot does seem to drop more often these days, but that can be attributed to the increasing number of players who try their luck.
But if the game's biggest prize falls so often, how come every winner becomes a millionaire? As most of you will know, progressive jackpots are different to normal games because a small portion of every wager made on the game is added to the prize pool. This means that players collaborate to build up the cash, before somebody wins it and the jackpot amount 'resets'. Mega Moolah is particularly unique, however, because MicroGaming's clever team guarantee that the prize pot never drops below £1 million. That allows the game to create multiple millionaires in the short space of time.
Where to Play The Biggest Jackpot Slots
Tipico's apparent lucky charm got us thinking about other occasions when the same casino was responsible for more than one jackpot win in quick succession. And for UK and European players, that can only lead to one place (well, planet actually).
Play Mega Moolah at Casumo
Yep, Casumo – the world's first adventure casino – is an inescapable presence in the industry these days. And earlier this year, it made further waves when two different players scooped prizes in excess of £1 million within a week of each other. It just so happens to have one of the largest collections of progressive jackpot games that you'll find, which may have helped. You can start your Casumo journey with 200 free spins, including 20 no deposit free spins, and a 100% first deposit bonus.
Play Mega Moolah at Drueck Glueck
We've found ourselves playing at Drueck Glueck a lot of late. Perhaps the fact that it's a downloadable casino that sits on your desktop is a clever way of drawing you in (despite our preference for in-browser sites). There's lot to like about this slick online casino, and it's name translates as 'Happy Luck', so it seems tenuously appropriate for progressive jackpot players looking for all the help they can get. Snap up 10 no deposit free spins, plus three cash bonuses and 180 free spins across your first three deposits when you register.