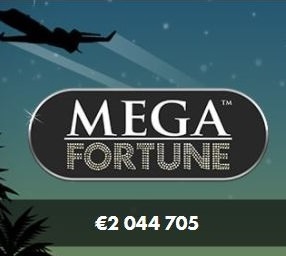 Did you hear the faint sound of coins jangling and champagne corks popping a couple of times this week? Two more new online casino millionaires have been celebrating after the jackpots dropped on two of the biggest games in the business. We're long used to reading tales of Mega Moolah's millionaire making potential. But NetEnt's Mega Fortune Dreams has quickly established itself as a big hitter two. Now the games have given away a combined £7 million in the space of four days. If you needed a reminder of the power of progressive jackpot games, this is it.
The Best Progressive Jackpot Slots
Two jackpot drops in such close proximity make for one heck of a week. However, these wins are indicative of the year as a whole. More than 30 players have now won a 7 figure sum with an individual spin in 2017. In total, progressive jackpot games have paid out more than £100 million. I'm only talking about the main jackpot wins here too. Let's not forget that the structure of these games mirrors that found in conventional video slots. You still get wilds, free spins round and traditional bonus games. This means you can still win smaller, but not insignificant amounts, while trying to land the jackpot amount.
So, essentially these games are like normal video slots with a pretty spectacular additional element. We all know how hard it is to win these jackpots. If it were easy, we'd all be millionaires. However, if you're enjoying a jackpot game and taking advantage of the smaller wins that come you're way (albeit at slightly lower RTPs typically) then where is the harm is hoping that your number come up. None of the 30 players who have won millions on the likes of Mega Moolah, Mega Fortune, Mega Fortune Dreams and Hall of Gods this year will have expected to win either.
£5.1 Million Jackpot Win on Mega Moolah
Mega Moolah's track record is widely known in casino circles. It still holds the record for the largest individual payout – some £13 million – dating back to October 2015. This year, it's been responsible for the biggest ever mobile jackpot win too, when a player scooped in excess of £8 million from a single spin on his phone back in April. There have been similar size wins at both Zodiac Casino and Captain Cook's Casino this year as well, the latter using the site's incredible welcome bonus.
The Mega Moolah jackpot grows at a rate of knots. That's why a player has won an impressive figure of £5.1 million just 1 month after the last jackpot win of £1.8 million. Tantalisingly few details have been released as yet. We don't know the winner's nationality yet. Indeed, we don't even know the player's sex or where he/she was playing. We would bet good money that he or she is wearing a grin the size of his/her bank balance though. The jackpot dropped last Monday August 14th, but it's already back up to £2 million plus. Only Mega Moolah can do that.
£2.8 Million Jackpot Win on Mega Fortune Dreams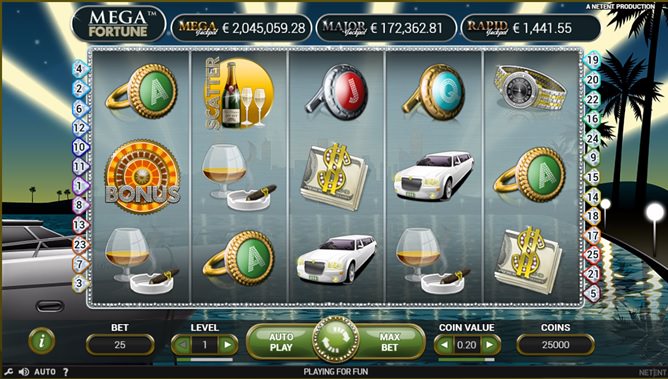 Mega Moolah is rightly considered the most famous online slot in the world, as well as MicroGaming's flagship title. But it's NetEnt who provide the most prolific produced of network progressive jackpot games. Mega Fortune, Arabian Nights and Hall of Gods have long since made for a terrific trio. It's the newest entry to their canon that has been stealing the headlines again this week though. The Mega Fortune Dreams mega jackpot just seems to grow more quickly than the other three NetEnt slots these days, despite being available at less online casinos.
Sites that don't list it are missing out. It's clearly popular with players, and that's no surprise. Not only does it offer millions in jackpot cash, but it's a great game in its own right. It's taken the formula that helped Mega Fortune break records and improved it. It's a great game in its own right but offers those 7 figure jackpot wins. The latest winner has scooped just shy of £3 million on Thursday August 17th. That win comes just 6 weeks since the last £5 million jackpot win too. Mega Fortune Dreams is building quite the reputation.
Where to Play the Best Jackpot Slots
Jackpot slots are important for any online casino. They attract additional players  who don't spend too much time on standard video slots but do like to play for the really big amounts. A good set of jackpot games can make a huge difference, and 777 Casino have picked out a couple of the best sites to play this week's hot slots Mega Moolah and Mega Fortune Dreams.
80 Chances to Win the Mega Moolah Jackpot for a £1 Deposit at Zodiac Casino
Mega Moolah is a great game for any casino to have in its catalogue, given how famous and popular it is. You won't be short on options when your looking to play it, but that where can you get the best deal? We often mention Captain Cook's Casino in the same breath as Mega Moolah, because a £5 deposit there gets you 100 free rounds on the game. But what about its sister casino, Zodiac? You only have to deposit a paltry £1 there to bag 80 free spins on any game you like, including Mega Moolah. That's what you call a welcome bonus.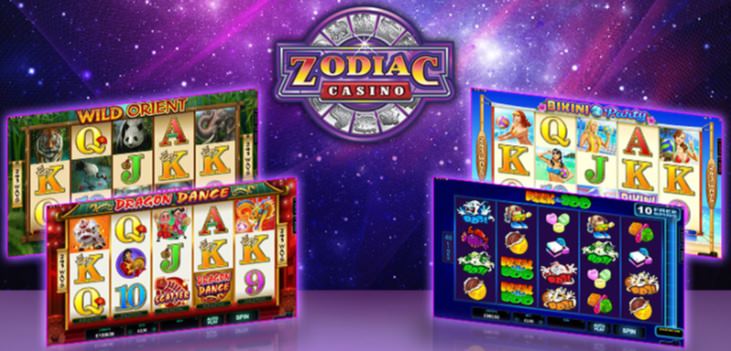 Play Mega Fortune Dreams at Casumo
The world's first and most famous adventure casino is a great place to play Mega Fortune Dreams. Playing that, or indeed any slot, will earn you countless rewards. Plus, it seems to be a lucky online casino in 2017, given that two players have already won a 7 figure jackpot playing there this year. You can pick up 20 no deposit free spins, a 100% first deposit bonus and 180 more free spins when you register at Casumo. Have a crack at Mega Fortune Dreams and you might just swan off with much more for your money too.