I joined Videoslots for the first time in preparation for this review. I've always known of it and the online casino hit the radar back in 2014 when the team introduced a unique 'achievements and rewards' strategy to attract and, most importantly, retain new players. That showed that this is a site that means business. It's clearly prepared to evolve and innovate to expand its appeal.  Yet at first glance, the visuals arguably look a little dated compared to its contemporaries. But whatever the look of the exterior, there's plenty going on under the bonnet.

What Does Videoslots Look Like?
There isn't all that much wrong with the visuals either. Well, nothing that a bit of cosmetic work wouldn't fix anyway. It's just the fonts a tad blocky, the logo's overly ostentatious and the colour scheme and the layout, although intuitive, is occasionally stylistically muddled. None of these points detracts from the overall experience using the site, it just isn't as attractive to look at as some of its peers. There's a lot packed in there though. The My Profile section contains a dozen or so tabs, many of which are devoted to Videoslots' rewards scheme, which I'll explain in more detail later.
The games are organised well. A familiar series of thumbnail images are listed on the homepage and they looking striking against the site's predominantly black background. The section is a little cluttered but any issues are abated by the presence of a strong filtering function. The games load quickly in a nice portal, which links back to key areas of the site. Videoslots is consciously heavy on text because the team like to explain all elements of the playing experience. This is particularly relevant for British players because this is one casino that's reacted diligently to the UK Gambling Commission's 2017 recommendations. You see signposting about those changes around the site. The text sections of the site are generally well explained though.
Is Videoslots Easy to Use?
I've had very few problems finding my way around Videoslots. The registration process was a complete doddle, you can click the link from this very page to start. You'll greet with an easy registration form accompanied by an ad telling you exactly what to expect from your welcome bonus. Once registered, you're prompted to deposit straight away, but there's a snag. You need to add identity documents to confirm your age first, or at least that was the case for me here in the UK. That before you deposit and before you even use the no deposit Welcome spins you receive upon registration. It would be better if they incorporated this step as part of the registration process, although you do receive an email prompt as soon as sign up. I'd imagine that it's also a step introduced quite quickly in response to those previously mentioned Gambling Commission recommendations.
That they've listened to the Commission's requests and made appropriate changes is a good sign. Videoslots clearly wants to cultivate a responsible, player-first image. Indeed, there are signs of that throughout the site. They nudge you to set 'Reality Check' warnings to stop you overplaying, for example. It doesn't stop your fun though. The 'My Profile' may seem overly busy at first glance but it does a good job of helping you manage your Videoslots experience. The oddly named Account slippage effectively acts as the profile's home page. You get an overview of all your latest achievements and rewards from there. If you want more detail, you can click on the achievements page to track a series of progress bars showing how much headway you've made against all your challenges. Every time you play, you achieve and the rewards are excellent too. The My Profile section also provides one-click access to our weekly weekend booster bonus too (read about that later in the review).
Which Games Can You Play at Videoslots?
Videoslots has built up an enviable collection of games from a humongous number of different providers. They've even attached a whole raft of their 'achievement' challenges to the different companies. This ultimately means that every slot you play will add to your progress bar against that provider's achievements. Just follow your good work from the 'My Profile' section. This who strategy is a great way of engaging players while advertising the breadth of games choice on offer at Videoslots. I'm chuffed to see that they've also incorporated a provider filter, and it's really easy to use too. That enables you to see a list of the scores of software firms that contribute to the catalogue.
It's not just provider filters either. Videoslots have worked very hard to create a filtering system that works and there's a mind-boggling number of options, largely based on the structure of the games. You can trim the list down to minute detail really. For example, you can view all MicroGaming's '243 win ways' games together. It's a great option to have. Keen browsers can just surf the entire collection, where they will find a good number of the finest jackpot games among the available games. Most of the NetEnt network progressives are strangely absent (no Mega Fortune or Arabian Nights although Hall of Gods is there) but Mega Moolah makes an appearance. There's a wealth of local jackpot games as well, a by-product of all that different provider choice.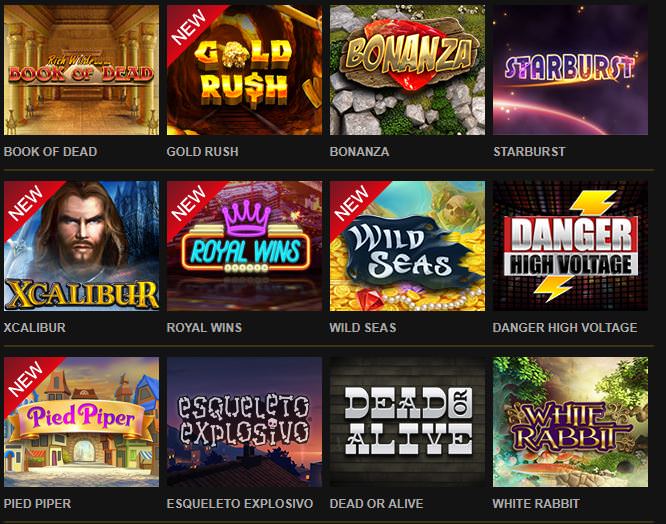 The Videoslots Welcome Bonus
One look at the Videoslots registration page will tell you all you need to know about the welcome bonus. There's a large ad describing its composition in full. For me, the star turn is the second part of the bonus because that's extra cash – and you don't see that very often these days. But let's rewind for a second before I discuss that in detail because you first receive 11 no deposit welcome spins as soon as you register. You will see them waiting for you in the Rewards section of your profile (accessible via the AccountSlip summary). Click on them to open Starburst, although you'll need to ensure you've uploaded your identity documents first.
Your first deposit then activates both your £10 extra cash bonus and a 100% cash match bonus up to £200. That little double whammy will give you significant additional funds to explore the huge Videoslots game catalogue. What's better than an extra cash element of a welcome bonus (ok, other than no deposit extra cash). All the bonuses appear in the My Bonuses section as you activate them and the Videoslots have provided great visibility over the terms of each bonus there too. You can see when it expires so you don't get caught out. Wagering requirements are set at x20, which is pretty much as low as wagering gets without being dropped altogether. It's a cracking bonus all round.
As always there are bonus terms and conditions which apply to these kinds of offers.
UK Key Terms & Conditions
New Registrations 11 Welcome Spins
You will receive 11 welcome spins in a random game upon first registration.
You have 7 days to activate the bonus, once activated welcome spins must be used within 24 hours.
No deposit required to play.
All winnings from welcome spins need to be wagered 40 times in the same game as the welcome spins were given within 24 hours to be eligible to make a cash out of the winnings.
You can withdraw a maximum of £10 from your winnings.
You must be 18 or over to play and 21 in countries where that is the minimum age by law.
Play Responsibly.
100% Deposit Bonus Up To £200
Videoslots will match your deposit up to £200 on your first deposit.
£10 minimum deposit required.
You are required to wager the bonus amount 20 times before you can withdraw the bonus funds.
You can forfeit the bonus and take the winnings and paid out bonus funds. Only the remaining balance of the bonus which has not yet been released will be forfeited.
Bonus will be paid out in 10% increments to your cash account.
Jackpot games do not contribute to the conversion.
Maximum bet per spin is either 50% of your deposit up to £20.
You must be 18 or over to play and 21 in countries where that is the minimum age by law.
Play Responsibly.
£10 Extra Cash First Deposit
You will receive £10 bonus cash from Videoslots when you make your first minimum deposit of £10.
You are required to wager the bonus amount 25 times before you can withdraw the bonus funds.
You must be 18 or over to play and 21 in countries where that is the minimum age by law.
Play Responsibly.
Why Become a Regular Player at Videoslots?
It's impossible to ignore the Achievements and Rewards scheme on offer at Videoslots. It can be a bit confusing at first because there's so much going but ultimately, it means that every game you play and every spin you make contributes towards progress that will earn you bonuses. There are dozens of achievements to complete but you don't really need to chase them. Just come back regularly and play to accumulate them naturally, while following your progress from the 'Achievements' section of your profile. Achievements range from 'big wins' to playing a wide range of slots from an individual provider. You'll never run out of challenges because there are so many of them, which means you'll never run out of rewards either.
There's no doubt that all provide you with compelling reasons to return to Videoslots time and time again. This is an engaging online casino that makes sure all your loyalty is rewarded. They do so in other ways as well. I only gave passing mention to the Weekend Booster earlier in this review, but it's worth knowing about. Videoslots keep track of all the games you've played in a week, tot up what you would expect to win against the RTP of the slots and then give you the equivalent cash in bonus money. It's essentially guaranteed wins and you don't even need to wager the cash. There aren't many of these schemes elsewhere and Videoslots deserves a lot of credit. If you want rich rewards, you should look no further. If that's not enough, the supportive customer service and responsible attitude towards security and well being should provide the final nudge.
The Videoslots Mobile Casino
Visually, the Videoslots mobile casino looks better than the desktop site. It's a bit fresher and looks a touch more modern, although ultimately it follows the same layout and design. The team came up with some neat solutions to address any issues raised by the size of the main site, particularly with regard to the multiple menus. You're rarely more than a single touch of the finger away from any section of the site so it's difficult to get lost. The sitemap works really well on both tablets and phones.
The mobile casino is compatible (and indeed optimised) for play on iPads, iPhones and all manner of Android devices. Whatever your operating system, you're guaranteed a wide range of games and a huge amount of functionality. Videoslots ticks the boxes for incorporating live chat customer support and a full cashier service into their mobile casino. Additionally, all those providers ensure that the game selection is about as rich and varied as you'll find when you want to play on the go. Mobile play still counts towards your achievements and rewards and you can use your welcome bonus here too.
Our Verdict on Videoslots
There are online casinos that look better than Videoslots but few can match this online casino for functionality and engagement. Once you've settled in and started to understand the achievement and rewards system, you might just find yourself hooked. I find myself checking My Profile to see how I'm progressing against all the 'achievements' listed every time I log in and the Weekend Booster is a ridiculously good offer. I trust the site too, they've taken the UK Gambling Commission's recommendations very seriously and clearly take well being and security seriously. Customer service is slick and quick, payments are processed at good speed and the site boasts a terrific selection of games for both mobile and desktop play. There's plenty to recommend and not much to detract from the overall experience. That's just the way we like it here at 777 Casino.

---