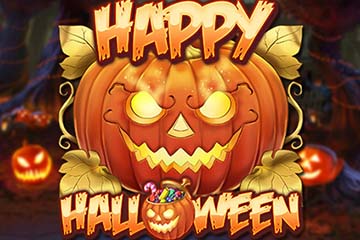 I used to love Halloween when I was a kid. It presented an unprecedented opportunity to ignore all usual advice and ask strangers for treats. Plus, my face was scary enough so I didn't really need to work on my outfit. As I've got older, though, it's become a whole different beast. I'm not the provider, rather than the gatherer, of all those sweet treats. I'd rather shut my curtains, turn the lights off and ignore the doorbell. If you're anything like me (and I'm not suggesting for a second that you are), you might want to entertain yourself with some online casino games as you pretend you're not home. Perhaps this collection of some of the best Halloween bonuses and free spins offers will help you along.
The Spookiest Online Slots
The industry is always well prepared for this time of year. You can always rely on online casinos to take full advantage of special times of year, but they are particularly well placed at Halloween. So many of the best online slots have ghoulish themes, including personal favourite Esqueleto Explosivo. Then there's the vampire themed Bloodsuckers, Dracula and Immortal Romance. You can even argue that the latest blockbuster slot Book of Dead is vaguely relevant. It's about death isn't it?
This year is no different for many of our favourite online casinos. Some started early, and have been running their Halloween promotions for weeks. Others have prepared something special for the day itself. Either way, they give you the chance to pick up a little more bang for your buck this October 31st, thanks to a multitude of free spins and cash bonuses. I've rounded up some of the best, even if the list is far from exhaustive. Everyone should find something they like among this lot though.
Win a Share of £6,666 Cash or 666 Extra Spins at Guts Casino
Let's kick off with Guts Casino. They must have been busy of late because I feel like I haven't stopped writing about them. Their Halloween promotion kicked off last week, and is drawing to a close ready for the big day itself. You aren't too late though. They've created a special 'Halloween' section of their games menu. Wager £1 on any of those games, and you'll earn 15 points. Those points could turn into extra spins or even a cash prize if your luck's in.
The more points you get,the higher you'll claim on the Guts Ouija (Leader) Board. There, you can win £1000 in cash if you top the board, with further prizes available for everyone who finishes in the top 180. That's a tough call if you haven't started collecting points already. However, there's a daily extra spins prize draw too. 150 points earned on Tuesday will gain you entry to a prize draw where 666 extra spins are to be dished out. 111 random players will each win 6 extra spins on Happy Halloween.
The 12 Days of Halloween at Slot Planet
Slot Planet is the casino previously known as Amsterdams. Despite the name change, the casino itself hasn't changed much over the years. That means it maintains its proactive attitude towards bonus campaigns. Their 12 Days of Halloween promotion demonstrates that nicely too. Again, it's been running for a while (as the name suggests) but you still have an opportunity to pick up a bonus as you hide away from those pesky Trick or Treaters.
Now, you need to registered as you would expect. If you haven't signed up already, you can earn yourself an almighty 200% bonus up to £10,000 when you do (how deep are your pockets?) The Slot Planet team is offering you a bonus every day up until Halloween itself. It's all very hush hush though. They're going to email you with details of the bonuses, so sign up and watch your inbox.
£20,000 Cash Giveaway at LeoVegas
When I was researching this article, the first URL I punched in was leovegas.com. Why? Well because few other sites can rival their reputation for the finest, biggest online casino bonuses on the planet. They were never going to let Halloween pass without honouring it in style – and so it proved. If you play their special selection of spooky slots then you could earn a chunk of the £20,000 cash prize they're giving away at LeoVegas this October.
This is another prize draw, and the promotional period ends on Halloween itself. You'll earn a ticket for every £100 you wager on Dracula, Immortal Romance, Esqueleto Explosivo, Halloween, Paranormal Activity or Bloodsuckers II at LeoVegas this week. All the tickets will be thrown into a giant witch's hat and the first 11 winners drawn will win their share of the £20K. Better still, if you're drawn out first then you will scoop a whopping £10,000 first prize. Clearly the other 10 folk win £1,000 each then. Not bad eh?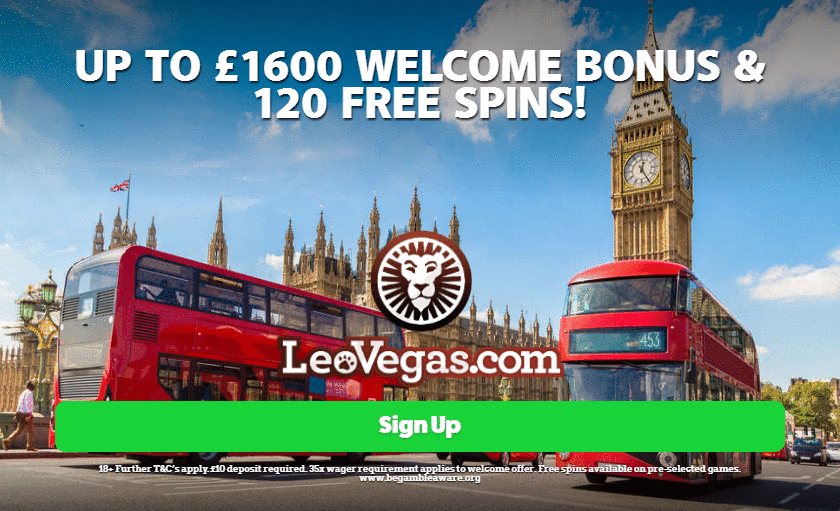 Score a Spooky Streak in the Royal Panda £1.5K Halloween Tournament
Finally for now, let us take you to Royal Panda, another casino that's never been shy of innovative and creative bonus promotions. Perhaps why they've just developed a relationship with LeoVegas (more on that later in the week). They're running a Halloween tournament that's quite modest by their standards. But you could still win your share of £1.5K. And you'll have a lot of fun doing it.
Indeed, your place on the leaderboard is determined by the size of your winning streak on either Blood Suckers or Blood Suckers II. So the chances are you'll already have picked up juicy win if you manage to qualify. Their 10 players to score the biggest 20 spin streaks relative to the size of their bet will earn a cash prize between £500 and £50 depending on their rank in the tournament. The size of your bet doesn't matter in other words, it's all about the percentage of your win. Don't forget about your 10 no deposit free spins and 100% cash bonus when you register with Royal Panda too.