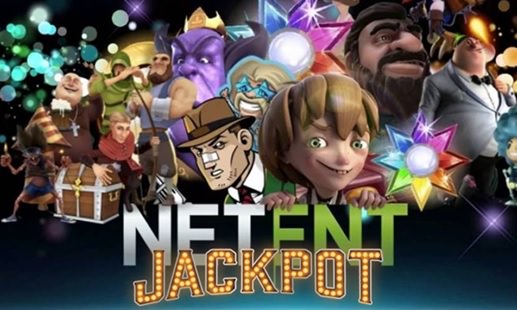 NetEnt enjoys an unparalleled reputation within the online casino industry. Their high quality games are renowned for their innovative themes and bonus features, and their progressive jackpot slots are up there with the best of them. They are one of only two providers (MicroGaming is the other) who offer as many as four millionaire-making jackpot slots. That 'millionaire making' descriptor is particularly apt right now, because all four offer seven figure prize pots. We'll run through each one separately, but let's start by quickly explaining how progressive jackpot slots work.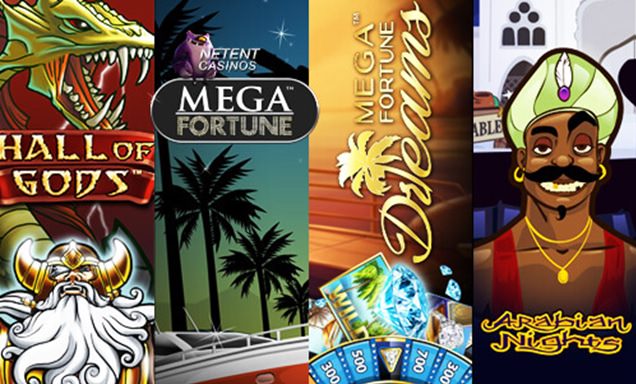 Progressive Jackpot Slots
Progressive jackpot slots capture the imagination of online casino enthusiasts across the world. These unique games work differently from standard video slots because it's the players who are responsible for the prize pot. A percentage of every stake made on a progressive slot is added to the prize pot. This allows the jackpots to grow quickly, and eventually drop seven figure sums. Yes, they're hard to win, but with life changing amounts up for grabs, they should be. And the payouts are more frequent than ever thanks to the success of the likes of Mega Moolah and Mega Fortune.
Hall of Gods Jackpot: £5,028,095
We're not sure what Thor, Loki and co have been up to of late, but they certainly haven't been dishing out jackpot cash. Perhaps they've been too busy starring in Marvel films. Either way, Hall of Gods hasn't dropped for over 200 days, ensuring that the prize pot has soared to a mammoth £5,028,095 (or €5,848,606).
The long established progressive jackpot slot (it was first launched in 2010) with its exciting bonus game pays out its biggest prize every 160 days on average, so by rights it should be ready to pop. When it does, some lucky player is going to get very rich, very quickly.
Play Hall of Gods at 21 Casino
We wanted to point you towards the perfect online casino to play Hall of Gods. We went through all our options, and then someone from 777 HQ suggested 21 Casino. Why? Well, you get a bundle of 20 free spins (as well as a 121% bonus) when you make your first deposit. There's nothing particularly special about that, right? Wrong, actually. Because they let you use the free spins on any NetEnt game, you can try Hall of Gods for free and get a feel for it. 21 Casino and Hall of Gods make the perfect pair. Oh, and you get 21 no deposit free spins as a new player too.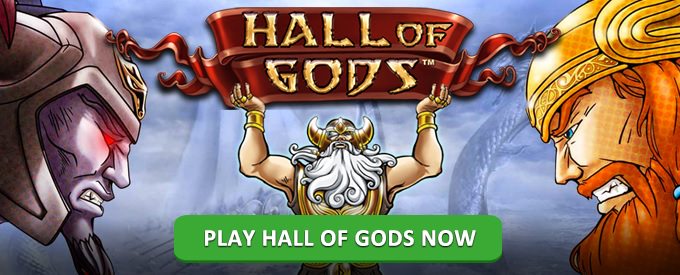 Mega Fortune Jackpot: £2,931,272
Only MicroGaming's Mega Moolah has paid out more cash than Mega Fortune over the years. NetEnt's flagship jackpot slot has made dozens of millionaires and it so successful these days that it's main jackpot never drops below the £1 million mark, even in the immediate aftermath of a big seven figure win. It's current jackpot has risen back up to £2,931, 272 (or €2,931,272) since it was last toppled by a Casumo player who scooped over £3 million back in late March.
Watch video of player winning €3.3 million jackpot in Mega Fortune at Casumo
Play Mega Fortune at Casumo
Indeed, Casumo would appear to be a lucky casino for Mega Fortune players. Several of their players have landed the big prize over the last couple of years, and they famously released a video showcasing the moment their latest big winner became a millionaire. If you fancy trying your luck at the world's first adventure casino, you can pick up one heck of a welcome bonus too. Casumo provide 200 free spins including 20 no deposit free spins, as well as a 100% first deposit bonus. It's as good a choice as any, as long as the luck doesn't change.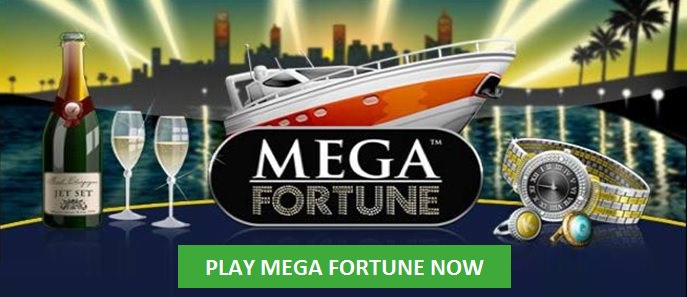 Mega Fortune Dreams Jackpot: £2,259,889.34
The success of Mega Fortune spawned a sister slot, Mega Fortune Dreams. As the newest entrant in the NetEnt progressive jackpot catalogue, it lacks some of the fame and renown of it's big sister slot. However, something remarkable has happened of late. The average jackpot win on Mega Fortune Dreams now weighs in at £3,263,427.24 (more than €3.7 million), which is a fraction higher than the Mega Fortune average.
So, does this means its usurped its older sibling altogether? We're not so sure about that. Mega Fortune Dreams benefits from the fact it was launched after the popularity of progressive jackpots was long established. Its current jackpot prize pool weighs in at £2,259,880.34 (€2.6 million), despite having last dropped just 47 days ago. That the jackpot amount has been replenished so quickly is testament to the game's growing popularity.

Arabian Nights Jackpot: £1,714,965.04
Mega Fortune often steals the headlines in comparison to other jackpot slots in the NetEnt range. We're determined to ensure that the others get equal billing, however. Arabian Nights is one of them. It's been around for years, but it's theme transports you even further back in time – to a 9th century Arabic world full of tradition, mosaic art and treasure troves of gold.
It's recent jackpot history is interesting too. It dropped twice in the space of a couple of weeks last year, ensuring that the 2nd of the two winners 'only' won £200,000 after the first recipient waltzed away with over a £1 million. Since, then a whole 112 days have elapsed and the jackpot remains in tact. The prize pot has risen to a whopping £1.714,965 (that's €1,994,843) as a result, almost twice its average payout. That's quite the loot.

 When Will the NetEnt Progressive Jackpots Tumble
Nobody knows this question, if they did they'd be either psychic or a very dangerous cheat. Jackpot progressives can tumble at anytime, anywhere. Sure we can look at past history and averages and see that Mega Fortune and Mega Fortune Dreams drop every 60 or so days on average, and both are fast approaching that mark. However, Hall of Gods hasn't fallen for 205 days against a 160 day average, so who knows? Those jackpots have got to fall sometime, however, and you've got to be in it to win it.