Ojo Kicker Code
Sometimes it feels like hundreds of new online casinos open their virtual doors every week. Given how unquestionably crowded the marketplace is, newcomers need to work exceptionally hard to attract interest. Occasionally, however, a brand conjures up a combination of unique attributes that render it impossible to ignore.
PlayOjo is the perfect example of a casino of this type. The team behind the casino have tried to revolutionise traditional bonuses. Sitting at the center of this strategy is the Play Ojo Kicker Code. They present registered players with daily bonus treats including free spins and no deposit bonuses.
What are the current Playojo kicker codes?
You need to be a registered Playojo player to play the kickers. Register HERE
| Kicker | Valid | Details |
| --- | --- | --- |
| Winter Winner | Use Until: 16/01/2022 | Play 100 spins on selected games between Monday and Sunday to bag your prize the following week, with £20,000 up for grabs |
| The Spin Saver | 13/01/2022 | Discounted Spins Package |
| £100 Blackjack Score | 13/01/2022 | 3 consecutive blackjack hands will win you £100 the next day |
| Winner Winner | 13/01/2022 | Play Spinning Wilds Win 50x your total bet Plus 25 Free Spins on Wild Crystal Arrows! |
| Mystery Prize | Expired | Win my Mystery Reward Package by opting-in and playing 100 spins in one game session on Thor The Trials of Asgard! |
Playojo Kickers Last Updated 13 January 2022

Ojo Kickers
The PlayOjo team have always been keen to distance it from other online casinos since launching the site. They promised an entirely new approach to bonuses from day one and have been true to their word.
They've even developed their own lingo to highlight their unique attributes further. So, you have Ojo Plus, which is effectively a cashback scheme, and the subject of this article – Ojo Kickers. The player can use a Ojo Kicker code to access a wealth of treats every day. Sometimes you don't even need a code – you bonus will be there waiting for you when you log in.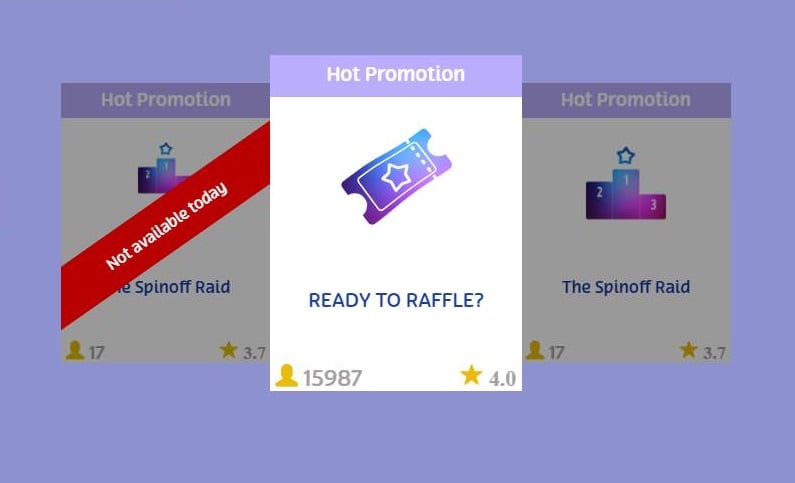 What Can You Expect from Your Ojo Kicker Code?
This isn't an easy question to answer. Not because PlayOjo's bonus schemes are convoluted – quite the contrary. No, it's just that they tailor the bonuses to the individual, so you might receive one bonus, while I get another on the same day.
You can, however, expect a mixture of free spins, free cash, increased cash back and match bonuses. Some of the bonuses are claimed via a Ojo kicker code or coupon, while others are credited automatically.
Each kicker expires after 24 hours, by which time you'll have received your next bonus.
PlayOjo Free Spins
As part of their pledge to provide a fair casino experience, PlayOjo offers three different types of free spins bundle. The most basic free spins are worth up to 50p depending on the game to which they are attached.
However, they also offer Super Free Spins with a value between 50p and £1, as well as highly coveted Mega Free Spins, which are worth £1 or more per spin. All three types of bonus can be kickers, and all three can also be associated with a Ojo kicker code. However, you're more likely to receive the Super or Mega free spins if you play prolifically (or on special occasions).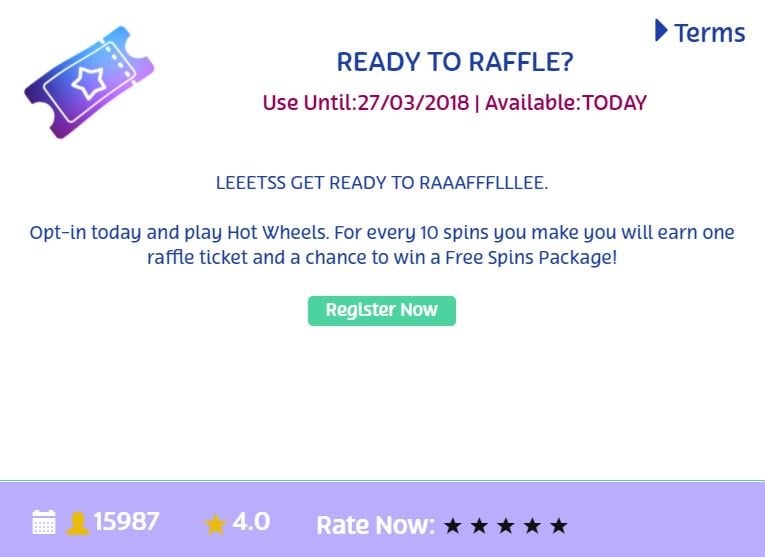 How to Redeem Your Ojo Kicker Code
Whenever you need to input a Ojo kicker code to claim your daily bonus, you need to log in and head to the 'My Account' section. They've kindly created a special section dedicated to coupons and codes.
It's called 'Coupons,' and you can stick your Ojo kicker code into the relevant box to redeem the token and secure your bonus. If your coupon doesn't work, just contact the PlayOjo customer service team via live chat, and they'll help you sort it out. You're unlikely to face any problems though.
Tracking Your Kickers
PlayOjo's success isn't entirely built on the strength of its innovative bonus scheme. They have a great selection of games but even more impressive is the design of the website.
Your never more than a couple of clicks away from any part of the site and all the most important features are intuitively designed, so they are easy to use. To help you track your daily bonuses, PlayOjo has created a bespoke 'Kickers' area. You'll find your latest bonus there, but remember to use each kicker within 24 hours of the allocation.
Do You Always Require an Ojo Kicker Code?
Coupons and codes are something of an endangered feature these days. Most online casinos have abandoned them in favour of automatic bonus allocation though. You don't need a Ojo Kicker Code every time you want to opt in a promotion or offer.
As I mentioned earlier in the article, lots of kickers are automatically credited to your account. It's still fun to use a kicker code when you have one though.
PlayOjo Wager Free Bonuses
Ojo kickers may well be tailored to individual players, but that doesn't mean that they share nothing in common. The kickers are one USP, but PlayOjo has another up its sleeve too.
Every bonus you receive at PlayOjo, be it free spins, a cash bonus, attached to a deposit or a no deposit bonus, is entirely free of wagering requirements.
This means you can access any winnings generated from your Ojo kicker code straight away. This is so important when an online casino provides daily bonuses or else you'd spend your life trying to meet wagering requirements without knowing where you stand.
That happens elsewhere, but not at PlayOjo. Their commitment to transparency and fairness is completely at odds with the very premise of wagering requirements and similar restrictions.
In addition to the welcome bonus, Playojo offers a host of kickers to keep you playing. One such kicker, "Spins for Days", is the 75 free spins plus an extra free spin surprise when depositing £75.
The offer can be used once per day and can be claimed on selected games only, the maxium amont of free spins is 75, spins value is £0.10, extra free spins will be given the day after the deposit is mae, all wins from free spins are paid in cash with no wagering requirements and Ojo Rewards and Game Play Policy applies.

PlayOjo Plus Cashback Scheme
I touched on it briefly earlier, but the overall philosophy that mixes daily bonuses, Ojo kicker codes and no wagering or maximum win restrictions on any bonus has another prong. The Ojo Plus scheme offers players cash back on every bet they make on Ojo slots.
The percentage of cash back differs from game to game, but you can check a table in the Ojo Plus section of the site, so you know where you stand. It's another innovative, credible scheme that helps PlayOjo both attract new players and retain the users they have already.