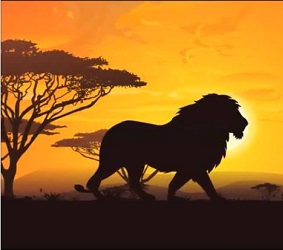 Mega Moolah has been up to its old tricks. The famed record breaking slot doesn't tend to do things by halves, and so its proved again. Not content with turning one lucky Unibet player into a multi-millionaire last week, it dished out another seven figure over the weekend. Few other jackpot slots can pull off quite such a feat. The double whammy means that Mega Moolah has paid out more than £9 million in jackpot money alone over the past seven days. That's pretty spectacular even by its own lofty standards.
Player Wins £6.80 Million on Mega Moolah
The first of the dashing duo of wins came on September 25th. Unibet issued a tweet full of suitable emojis (think shocked faces and flashing alarm symbols) to break the big news. One of their players had pocketed a mammoth £6.80 million (€7.7 million) in just 8 spins on Mega Moolah, securing the biggest win ever at the well-established casino (not to Ed: why haven't we reviewed Unibet yet on 777 Casino?)
Given the magnitude of the win, you can forgive the recipient for being a little shy. He or she probably doesn't want a queue of miscreants lining up at the front door in search of a piece of the pie, and as such few details are know of the winner's identity. Given that he/she won the jackpot within 8 spins (and a couple of minutes) of play, they're probably still in shock.

Further £1.27 Million Win on Mega Moolah
The September 25th jackpot win was the first on Mega Moolah for a couple of months. That had allowed the coffers to swell to what was the biggest single jackpot win on any game since April. Those of you who play global jackpot slots regularly will know how they work. A portion of every unsuccessful bet contributes towards a growing prize pot, which incrementally rises in value as more people play. When somebody finally wins the jackpot, it resets to a smaller amount.
The beauty of Mega Moolah is that its jackpot never falls below €1 million, which is currently about £900,000 thanks to a certain referendum vote. That ensures that events like this week's can happen, with a second 7 figure win in a matter of days. This player has won a more 'modest' amount, as you would expect, but it's still blooming £1.27 million! Not bad for a few minutes worth of 'work'. We haven't found any details about the winner or host online casino yet, but we're on the look out.
The Biggest Jackpot Wins of 2017
We're into the final quarter of the year already, even if it does only feel like five minutes since new year. For scores of online casinos, it's been one heck of a year thanks to some life changing wins on the biggest jackpot slots. Mega Moolah was responsible for the largest of those – an £9.5 million windfall back in March  at Zodiac Casino- and it hasn't stopped there. It's also dished out two other individual jackpot drops in excess of £8 million, in a year when no other jackpot slot has come close to its prowess. Not even it's traditional rival, NetEnt's Mega Fortune.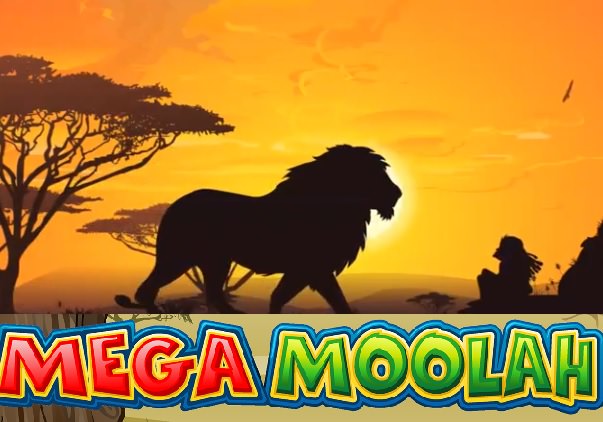 £1 For 80 Shots at the Mega Moolah Jackpot at Zodiac Casino
We know the ladies and gents down at Zodiac Casino well. They'll be chuffed that they still hold the record for the biggest jackpot win of 2017, especially given that the recent jackpot was threatening to topple it before it fell for £6.8 million. Zodiac Casino has hosted some other jackpot wins this year, and it's no coincidence. They offer a welcome bonus that will have jackpot hunter salivating.
You only need to deposit £1 – yes £1 – at Zodiac Casino to earn 80 chances to win the Mega Moolah jackpot. That's how they advertise their Zodiac Casino welcome bonus anyway. In actuality, it's a £20 cash bonus for your deposit. But whichever way you look at, all that for £1 is a ridiculously good offer that's too good to miss.
Deposit £5 for 100 Chances to Win the Mega Moolah Jackpot at Captain Cook's Casino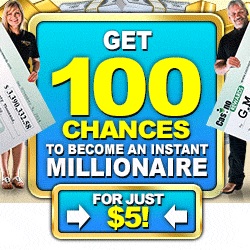 I'm contractually obliged to mention Captain Cook's Casino any time I discuss the Zodiac Casino welcome bonus. They form part of the same group, and offer a similar bonus structure. But if you are prepared to dig a little bit deeper (but still only spend a measly £5), then you can bag even more shots at the Mega Moolah jackpot.
Yes, your meagre deposit of £5 or more will earn you what's effectively a £25 cash bonus, or 100 bets on Mega Moolah at the 0.25p minimum stake amount. People love this bonus, unsurprisingly. And you know what? Players have won the Mega Moolah jackpot using it at Captain Cook's Casino this year too. Remember, you can still win the mega jackpot even when you bet lower amounts, which is not how all jackpot slots work. This is your chance to have 100 tries for free.
The Biggest Current Online Casino Jackpots
After two big wins in such a small space of time, Mega Moolah will need a bit of time to recover. It still sits above £1 million of course, but others are bigger. We're starting to wonder whether Playtech's Jackpot Giant will ever be won, given that it hasn't happened yet (the jackpot sits well above £7 million at the moment). But we're looking at two NetEnt games as the most likely to tumble.
Firstly, you have Hall of Gods. That prize pot on one of the oldest jackpot slots in the business has remained unclaimed for three and a half months now, reaching £3.7 Million in the process. Dark horse Mega Fortune Dreams, on the other hand, fell just 47 days ago but is back up to £2.3 Million already. You can play both games at Casumo, which has hosted a few big wins of its own in 2017 too.