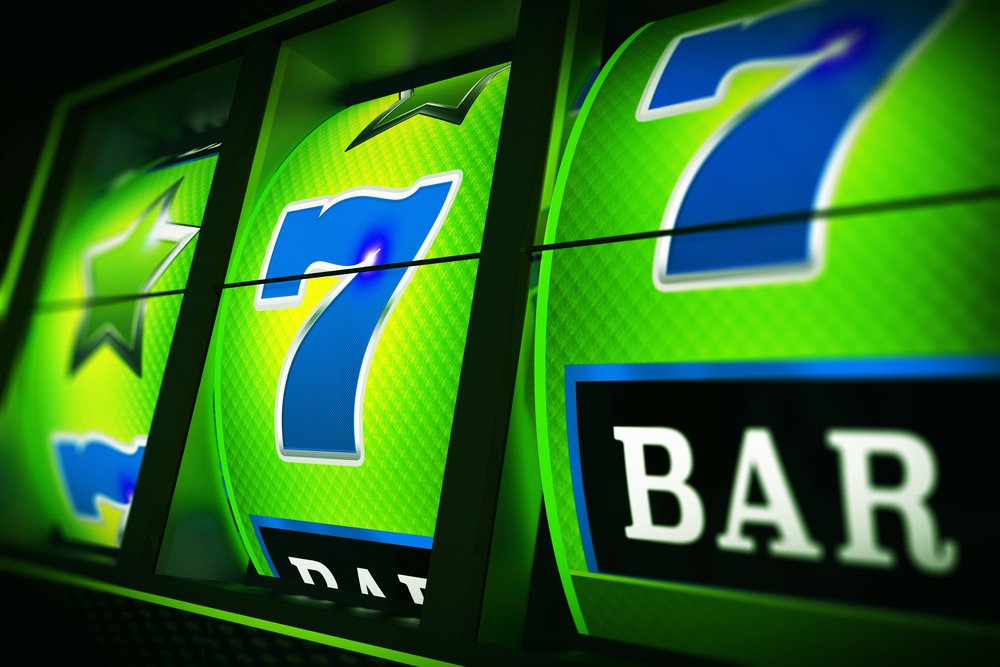 When you play poker, you use your strategy; with blackjack, you sharpen your decision-making skills and with roulette, it's all about bet types and probabilities. Many players wonder how they can take the same considered approach when it comes to slots. These games of chance aren't like other titles at a casino, which means you need to think differently when playing.
All casino games involve an element of luck, which means some losses are to be expected. However, going in with the right approach can make all the difference. It's not possible to 'beat' online slots. If it was, every player would do it, and the casinos would soon close. 
However, we've still got some helpful advice from the seasoned experts at JohnSlots to shed some light on what you can do to make the most of your slot play.
How JohnSlots Gathers Data
When you're continuously gathering data on slots, slots players and their wins, you start to notice patterns. That's exactly what happened to the Norwegian team over at johnslots.com/no/. The tips in this article are based on their research and findings.
A Norwegian player is in the record books for one of the biggest jackpot wins from an online slot. It's said that he won over $17 million (over £14 million) from Arabian Nights in 2011. There's also data showing that players from Norway have won jackpots on Hall of Gods and Mega Fortune. Is there anything special that these players are doing that we can learn from?
The experts at JohnSlots have looked at the data regarding playing style in Norway. Gambling is legal and regulated on a national level in Norway. Besides the state-owned company, Norwegians have access to foreign-based websites, where they love to play slots. Players typically use the loss limits at casinos to keep their playing experience fun.
Lotteries and scratch cards are popular in Norway, as are slots. While each Norwegian player has their own preferences, there are a few titles that stand out as the nation's favourites. They include Stellar Joker, Rise of Tut Magic, Diamond Link Cops 'n' Robbers and Cash Connection Book of Ra.
Playing Games of Chance
What we can learn from the data above is that playing slots online is a lot of fun. Occasionally, a big win comes along, but it's also essential to pay attention to loss limits. Before we explore our tips for playing slots, it's crucial to acknowledge what it means to play games of chance.
A game of chance relies either partially or wholly on luck. That's true for slots, as there's not much you're in control of when playing. You can decide how much to bet and how many spins to play, and, in some cases, you get to pick options for how to proceed in bonus rounds.
Who determines the outcomes of the game, then? Slots at licensed UK casinos use RNGs (random number generators). Random number generation is part of the UK Gambling Commission's standards for a fair outcome.
It means that it's not possible for the casino, the player or anyone else to predict where the symbols will land. Each spin is independent of the others, with an unpredictable but externally verifiable result. The bottom line is that just because you saw two bonus symbols on the last spin doesn't mean the next one will have all three.
Tips For Playing Slots at Online Casinos
You can't change the results, but you can change your approach and what you play. These are two of the main principles for our casino tips. We've combined that with the knowledge of players, slots and casino data from the team at JohnSlots.
Let's look at the results: the ultimate tips and tricks for playing casino slots online.
1. Choose wisely
Playing slots online all starts with where you play. Make sure you're choosing a legal and trusted site, as you'll want to be sure that you'll get your winnings. Once you've got a favourite casino, it's time to look at the games.
Most operators have thousands of slots available. We recommend spending some time working out what you like. Generally speaking, there are five categories that players pay attention to when choosing a slot. The RTP gives you a theoretical idea of the payout percentage; aiming for 97% or more means the games will be above average.
Volatility helps you know how frequent the wins will be and gives you an idea of what size wins to expect. Low typically means frequent and small, high means more spread out and larger, and medium is somewhere between the two.
Many players select titles based on their features, too. Slots spread their features and wins in different ways; some lead to bigger wins in bonus rounds, whereas others have action throughout the base game and free spins.
Finally, the theme matters. While it won't necessarily change the payouts, it'll impact your enjoyment, which is paramount!
2. Check the paytable
The biggest challenge is picking the slot. Now that that's done, it's time to get familiar with the game. It's easy to tell if you're having fun, but you'll also want to pay attention to the bet limits, wins and features. You can find these out by looking at the paytable.
The paytable shows you the slot's paylines, how many of each symbol you need on a line, and the rules for getting a win. It can also tell you the minimum and maximum bet, which symbols pay the most and which icons need to land for bonus features to trigger.
3. Play how you want
You've found your slot, and you know about the payouts, so you're almost ready to go. It's easy to think of what you could win, but we suggest reversing that thinking for a moment. Think about how much you wouldn't mind losing (or spending on this entertainment). Use that amount as your guide when playing.
Some slots allow you to increase your bet by a certain percentage to improve your chances of hitting a bonus feature. Others give you a chance to gamble your winnings. It's fine to increase your bet, wager the maximum or take that risk, but only if that fits with how you want to play and the amount you're willing to lose.
4. Set your limits first
In line with what we've discussed above, we recommend setting specific limits before those reels spin. Norwegian players enjoy their time playing slots online because they make the most of loss limits. Consider setting deposit, wager and loss limits either with the casino's tools or by thinking of your own maximum number.
Limits also refer to the time you spend playing. You could choose a number of minutes to play, decide when to take a break or set a maximum number of spins for a particular session. Combining time and money limits helps you stay in control of playing, even if the results on the reels aren't up to you.
5. Know how slots work
If you've skipped straight to the tips, we recommend going back up and looking at the section on playing games of chance. It's vital to understand that slots are random. Playing five spins doesn't guarantee you a win on the sixth. Increasing your bet will increase the win size when it strikes, but it doesn't make one any more likely.
Players that have the most fun go in with realistic expectations. They know that fair casino slots sometimes pay out small, medium and large amounts and sometimes nothing at all. They enjoy the slots they play and are expecting some losses and hoping for some wins.
6. Take advantage of bonuses and promotions
If you're at step two and you're exploring different slots to find out what you like, then this tip can help. Many casinos offer welcome bonuses and free spins to new players. They often award them when you deposit a certain amount. Instead of only using your cash to explore, you can get something from the casino, too.
Bonuses and free spins come with terms and wagering requirements. However, they're still excellent ways to stretch your bankroll a bit further and try out a few more games. By looking out for promotions, you can use the casino's money to play as well as your own.
7. Don't chase losses or wins
Entertaining and fun casino play hinges on knowing when to stop. Limits come in handy here, but it's vital to remember this golden rule: Don't chase losses or wins. Let's start with the wins. If you hit an amount that makes you over the moon, stop and think about what you want to do with that money.
One win doesn't mean another is coming. If you want to use some of the funds to play a bit more, go ahead. However, if you want to treat yourself to something else, it's time to withdraw.
As for losses, placing more bets is not the way to get your money back. Stop at your limit, and even if you've accidentally gone over, stop; you can play a bit less next time to make up for it.
Set Your Expectations
The secret to winning slots is that there's no magic formula. You'll win, and you'll also lose. Data from slot players shows that you'll have the most fun when you set limits, play the games you love and enjoy some bonuses.
Keep it entertaining and responsible by using the tools available to you and knowing when to stop. Use our hints to choose your games wisely in the future by looking at volatility, RTP, themes and features.