There are lots of different reasons to favour one casino over another. Design, UX, credibility, game selection, customer service…all these attributes play a part. However, an online casino that offers its players the chance to benefit from regular bonuses and promotions is always likely to win the attention of a wide array of casino players. BGO seems determined to do just that in 2018. Less than two weeks after I wrote about their Caribbean holiday giveaway, they're back again with another offer that will send a lucky player off to the sunshine. Let's dig a little deeper (with our bucket and spade).
Win a Week in the Sun with BGO
In all truth, I was surprised when BGO's email advertising this latest offer landed in my inbox. It felt like five minutes since I wrote about their eagerness to send a player off to Barbados. I actually found myself checking the date of that promotion because it seemed unlikely that another would arrive so soon afterwards. I needn't have doubted myself though, that last BGO promotion was indeed but a couple of weeks ago.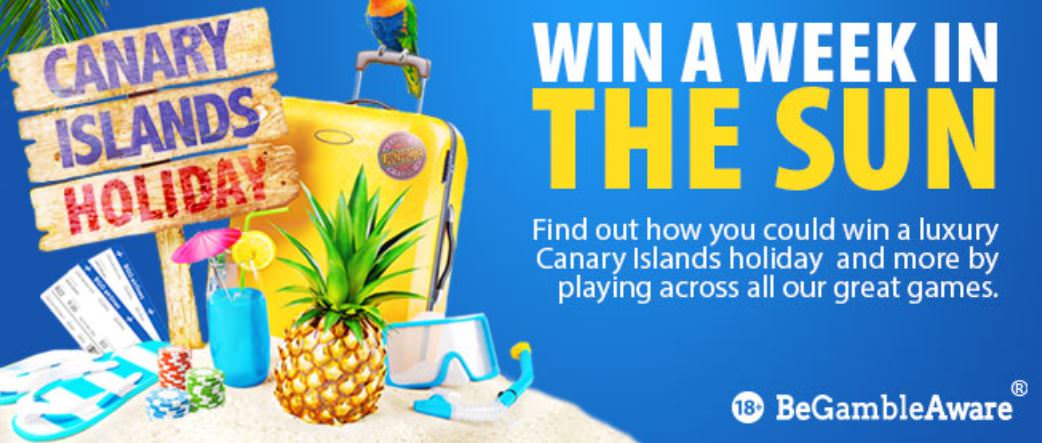 Whereas that offer celebrated the release of the latest Rainbow Riches game by sending a player of the Caribbean (what better way to acknowledge an Irish themed, leprechaun online slot), this latest campaign will whisk the lucky 1st prize winner off to the Canary Islands. That's not the only prize on offer, though. A total of twenty players will receive some extra treats as part of this deal. The goodies range from cash prizes down to casino bonuses.
The BGO Bonus First Prize Details
Let's start getting down to the nitty-gritty. The jammy first prize winner will be whisked off the famous island of Lanzarote in the Canaries. There, they will enjoy a 7 night stay for two at the luxury, 5-star H10 Rubicon Palace hotel. This is a legendary Lanzarote resort that offers a true taste of the high life. If you don't believe us, then Google it.
The H10 Rubicon Place is an all-inclusive resort so you can enjoy all the food and drink that your mouth can ram down your throat without paying a penny. You and your travel buddy can also take advantage of the complex's luxury facilities including the spa. It's the perfect chance to pamper yourself in the sun. If you can drag yourself away from the hotel, you also have a rich and beautiful island to explore.
Cash Prizes and Fair Spins at BGO
The first prize is worth a whopping £2,000 minimum. There are, however, 19 other chances to win from this huge BGO promotion. I'll tell you what, the other prizes aren't at all bad neither. The 2nd player drawn in the raffle win pocket a cool £500 in cold, hard case, while third place earns you £200. Fourth, fifth and sixth are worth £100, £75 and £50 respectively to three lucky recipients. There are between 25-100, wager-free fair spins on Tiki Paradise available for spots 7-20, so you're not short of opportunities to win.
The Full BGO Bonus Prizeboard
As much as I'm sure you lot all love reading my descriptive prose, it's probably easiest if I list out the prizes so you know exactly what you stand to win if your luck's in. Here's the full prizeboard from 1-20.
1st Prize – Luxury, 7 night trip for two to Lanzarote
2nd Prize – £500 cash
3rd Prize – £200 cash
4th Prize – £100 cash
5th Prize – £75 cash
6th Prize – £50 cash
7th Prize – 100 fair spins with no wagering requirements on Tiki Paradise
8th Prize – 75 fair spins with no wagering requirements on Tiki Paradise
9th Prize – 50 fair spins with no wagering requirements on Tiki Paradise
10th-20th Prizes – 25 fair spins with no wagering requirements on Tiki Paradise
How to Enter the BGO Prize Draw
That's enough about the prizes though, how do enter for a shot at winning one of the sodding things? Well, obviously you need to make sure you're registered with BGO (more about the welcome bonus later) and logged into the casino. Head to the 'Promotions' section of the site and select the corresponding bonus. There's a button that allows you to opt-in. Click that to complete phase one of the process.
Next, you just need to start playing. This promotion isn't attached to one slot or group of slots, you can play any game you like. The trick is to play enough to move up at least one level in 'The Vault', which is effectively BGO's loyalty programme. If you manage to move up a level, you'll receive a corresponding number of tickets for the prize draw. In other words, if you start on level 22 and move up to level 23, then 23 tickets are yours. You need to complete your work by COB on April 15th, when the promotion ends.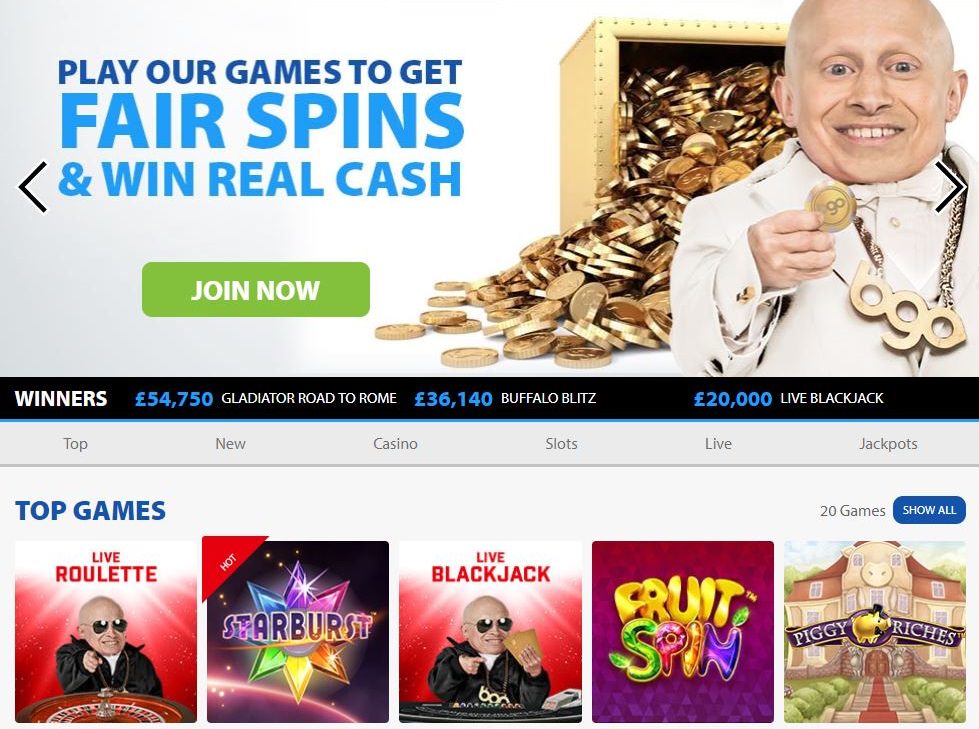 Up to 50 Fair Spins for New Players at BGO
When you register at BGO, you receive up to 50 BGO fair spins as a reward. Fair spins are like free spins but better. There's no win limit attached to them for a start, so there aren't any restrictions on the size of the pay out you could receive. Furthermore, these are free spins with no wagering requirements whatsoever. Every £1 of your first deposit at BGO earns you 1 fair spin, and you can pocket up to 50 in total if you deposit £50 or more. It's the perfect introduction to one of the best UK online casinos.