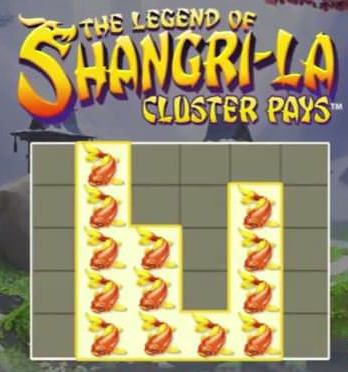 NetEnt have always been prolific. Few other games providers can match the regularity or intensity of their new game release cycle. Even by their standards, however, these are busy times. In less that two weeks, The Legend of Shangri La: Cluster Pays will be released to online casinos across the world. This exciting launch comes hot on the heels of two other fantastic new games. It's hard to keep up really, but we're here to help.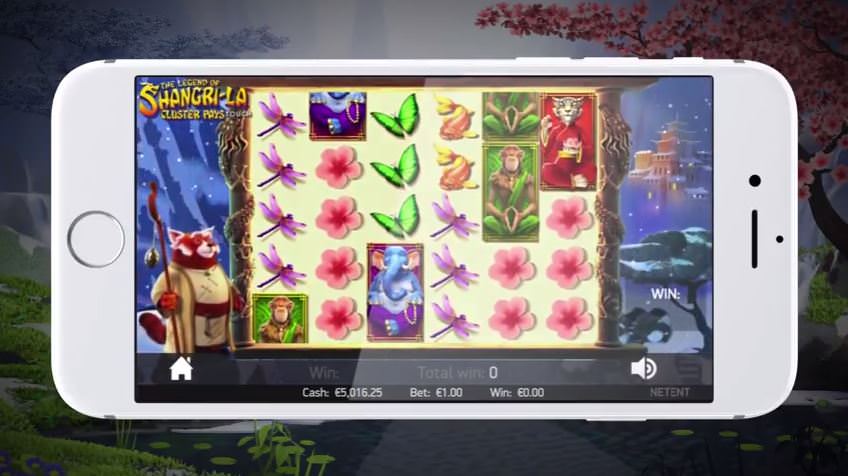 New NetEnt Online Slots
The Legend of Shangri-La is the last scheduled NetEnt release of the third quarter of 2017. Let's hope it's the perfect antidote to the crushing realisation that a) we're nearly three quarters of the way through the year already and b) winter is looming large. It's not out yet, but it arrives in less that two weeks. It'll be in good company too.
Yep, because it may be the last release of the quarter, but it certainly isn't the only one. It follows in the footsteps of both Emoji Planet and Wolf Cub, which both went on general release in the last month. They've proved popular too. Despite landing just 8 days before the end of the month, Emoji Planet was the 11th ,most played online slot in August. Players simply trust NetEnt to get it right.
The Legend of Shangri La: Cluster Pays
So, have they got it right this time? We can't quite tell you for sure as yet. The Legend of Shangri La: Cluster Pays hasn't been released to any individual casinos in preview form as yet. The signs look positive though. NetEnt have released a promotional video showing the game in action, and we've included it below.
As you may have guessed from the title, you need to form clusters of identical symbols to earn a win in The Legend of Shangri La: Cluster Pays. This echoes another NetEnt release in the Cluster Pays series – Aloha! – but the game has a very different theme. This slot is based upon Far Eastern culture, although it looks like it's bright and jolly. That's another characteristic it shares with Aloha!
The Legend of Shangri La: Cluster Pays Features
You need to form a cluster of 9 matching symbols or more to earn a payout. Features like random substitutions, free spins, sticky re-spins and nudges help improve your chances of a sizeable win.  Here's a quick word on each of those:
Random Substitutions – if two clusters of four or more symbols are separated by one or more superfluous symbol, the random substitution feature will swap the latter for a match to form a winning cluster.
Free Spins Round – the free spins round is triggered (coincidentally) by the free spins symbol. It does exactly what it says on the tin, but these beauties are essentially scatters. This means that three or more anywhere on the reels will trigger a batch of free spins.
Nudge Feature – now, the free spins are also quite tall. Sometimes a bit too tall. One can easily appear partially on the game grid, with either its top or bottom cut off. It doesn't count as a free spins symbol unless the whole thing is there, however. That's where the nudge feature comes in. Get two full free spins symbols and one partial free spins symbol from a single round, and you can nudge the partial one on to the reels in full, triggering the free spins round.
Sticky Respins – This helps you turn near misses into juicy wins. Sticky respins can occur if you land between 5 and 8 matching symbols in a little cluster. It's a random feature, so don't expect it every time. When it does pop up, however, it gives you a great chance to create a winning cluster.
When Is The Legend of Shangri La: Cluster Pays Released?
Release date is scheduled for 21st September, and we haven't known NetEnt miss one yet. That means we have little more than a week to wait before we can play the game on general release at all our favourite NetEnt casinos.
The Legend of Shangri La: Cluster Pays Free Spins in Launch Week
Just like we did before with Emoji Planet, we'll have our eyes open for free spins offers during launch week. None of our casinos have announced anything yet, but the likes of Royal Panda, ComeOn and Mr Green don't usually disappoint when it comes to new NetEnt releases. As soon as we've located some Legend of Shangri-La: Cluster Pays free spins, you'll be the first to know.