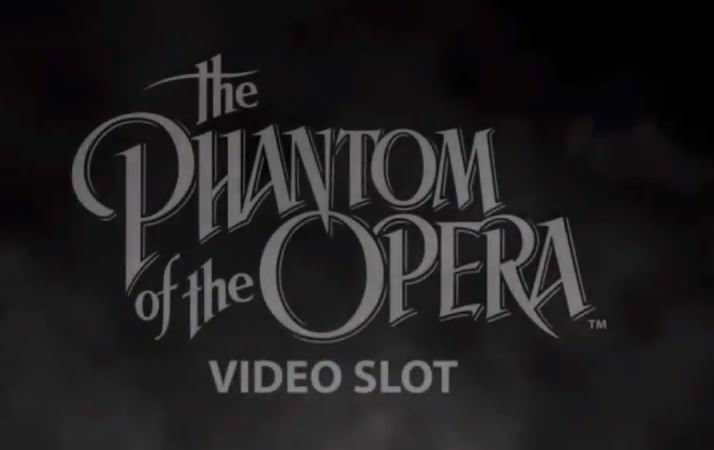 NetEnt has always been prolific but the signs are that they're stepping it up a notch in 2018. They've already released three games and now they're set to launch a fourth – Universal Monsters: A Phantom's Tale. It's an eagerly anticipated one too, not least because it was due for release last year only for licensing issues to cause a rethink. The game is inspired by a famous old tale that just so happens to be one of the most successful musicals of all time. But it also feels like a slight departure for NetEnt. Let's find out more.
NetEnt's Universal Monsters: A Phantom's Tale
Perhaps 'departure' isn't the right word but this game does feel more like a MicroGaming release to me. In fact, if you removed any branding and ask me to guess the provider, I'd go for MG every time. It's hard to put your finger on the exact reason why. Perhaps it's the gothic visuals and dark mood, which are reminiscent of games like Immortal Romance. These comparisons become all the more intriguing when you read about the history behind the slot's release (see the next section of this article).
NetEnt is more associated with bright, vibrant and jolly cartoon slots. That said, they're never afraid to draw inspiration from classic literature, as their Fairytale series of slots proved. Still, they've never touched a story quite like The Phantom of the Opera before. Oh yes, don't let the name fool you. It's only those licensing issues that stopped NetEnt using the game, but this is a game utterly devoted to the Gaston Leroux story.
NetEnt Battle MicroGaming for Game Rights
Now, those of you who follow NetEnt's detailed games roadmap will have noticed 'The Phantom of the Opera' on their schedule for 2017. It was due out in July but mysteriously failed to appear. They didn't say much at the time, but now we do at least know why.
You can trace the delays back to MicroGaming's proclamation that they had acquired the rights to the Phantom of the Opera or, specifically, the 2004 film starring Gerard Butler. NetEnt, on the other hand, secured a deal with the Universal Monsters film series, which counts the Phantom amongst its number.
Well guess what? NetEnt declared The Phantom as the star of their first dalliance with the Universal Monsters series, and MicroGaming weren't too happy. That's not surprising, given that they were planning their very own Phantom of the Opera release later in 2017. They complained, and the NetEnt were stopped in their tracks.
Has Universal Monsters: The Phantom's Curse Changed?
MicroGaming's complaint was upheld and NetEnt couldn't released their own Phantom of the Opera slot last summer. Instead, MG launched their own game of the same name in November last year, effectively undercutting their rival. It's all very exciting. Rarely do you see such a direct battle between the two biggest game providers on the planet.
However, the final decision came very late. NetEnt had already developed the game, so it left them in a pickle. All's well that end's well though. From what we can see, the game looks and plays exactly as it did 6 months ago. They've just changed the name to Universal Monsters: The Phantom's Curse. So, there you go. That's enough of the intrigue and subterfuge. Let's get on to the game.
Universal Monsters: The Phantom's Curse Game Review
We'll save the full review for our casino games section rather than a little news post like this, but I will run you through some key features of the game. The Pick n' Click game looks set to be the star of the show. Land double stacked Phantom and Christine symbols on reels 1 and 5 respectively during the main game and you'll activate this feature. The pick and click is split in to two halves. Select a rose for a coin win, and then a mirror for a multiplier.
The multiplier can really help you win big on this medium variance slot if you combine it with further features. Stacked respins with sticky wilds provide another route to a full wallet, although you only receive one respin. The stacked mask and phantom symbols which trigger the round turn into wilds though and you have a good chance of a significant win using them. If you have no joy there, look out for the free spins round because that really is your best chance of a big win on Universal Monsters: the Phantom's Curse.
When is Universal Monsters: The Phantom's Curse Released?
The game is released to all NetEnt online casinos on January 25th. It's already the third new NetEnt game of 2018 and we aren't even a month old. However, unlike Twin Spin Deluxe and Witchcraft, this slot isn't confined to a select group of casinos to begin with. No, you will be able to play it everywhere. And I hope that means there will be plenty of free spins offers attached to it too.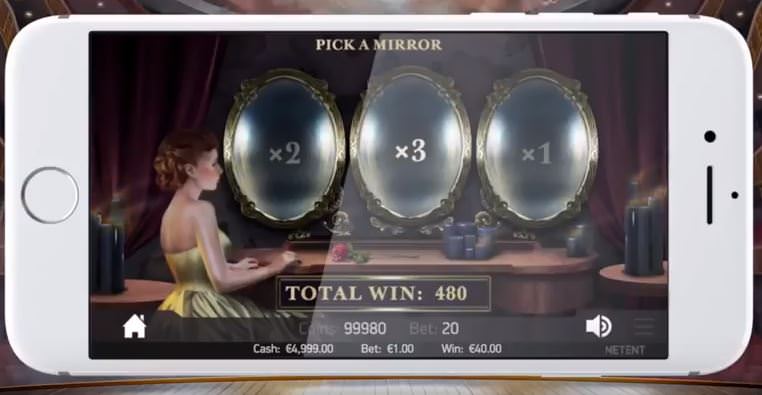 Universal Monsters: The Phantom's Curse Free Spins
That said, NetEnt's increased output does reduce the chances of there being a glut of free spins offers on the game. They're releasing so many games that the casino promotion teams struggle to keep up. Still, we hope there will be several opportunities to pick up Universal Monsters: The Phantom's Curse free spins in launch week. We'll keep our eyes peeled for you.
NetEnt Bouns Spins at Casimba
Regardless of any announcements to come, you'll be able to try Universal Monsters: The Phantom's Curse at Casimba. Their welcome package gives you the chance to pick up a whopping 25 bonus spins on any NetEnt game you like on your third deposit. Just sign up and deposit at Casimba to receive 50 bonus spins with your first deposit, 50 with your second and 25 with your 3rd. You get a load of cash bonuses too.