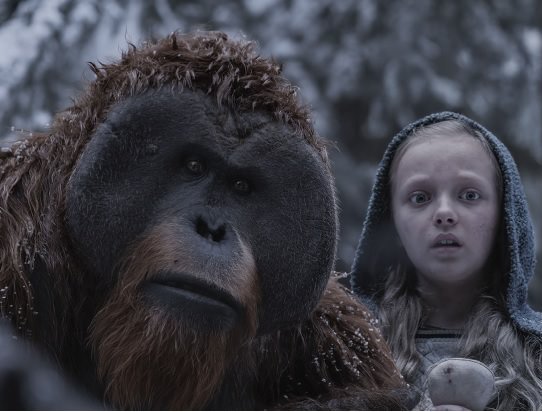 NetEnt are set to release their newest online slot this week, and it promises to be a blockbuster in more ways that one. They've partnered with 20th Century Fox to create a game that draws its inspiration from one of the greatest film franchises of all time – The Planet of the Apes. You can sense that it's a special release too. NetEnt's CEO Per Erikkson said as much a few weeks back. Now we've had our first look at the game, we can see why too.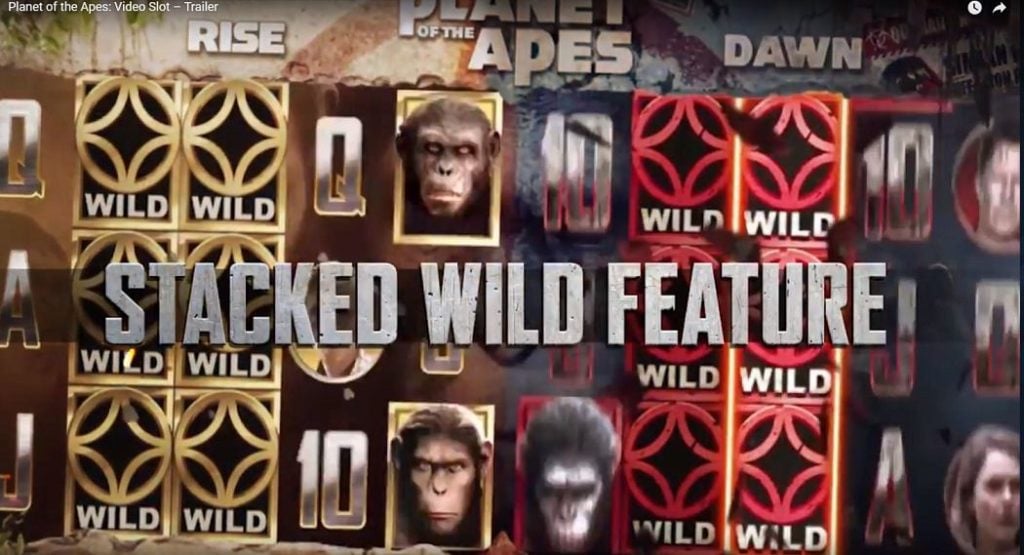 NetEnt's Planet of the Apes Slot Launches October 23rd
NetEnt games seem to arrive one after the other. Few of their competitors can match their incredible productivity. Not that they let quantity effect quality of course – that's not part of their DNA. As one of the most popular and widely respected game developers, they've built a reputation for both. That said, you can tell when a game release has particular resonance. It happened with Guns N' Roses, for example. And it's definitely happening here too.
The partnership with such a household name in the entertainment industry seems to have encourage the creative team to think in terms of even greater innovation. The result is a game that's truly like no other. It manages to incorporate elements of both the films in the modern day Planet of the Apes franchise into the same game. Yet they function separately too. Confused yet? Let me explain more.
Planet of the Apes Slot Introduction
Words like 'unique' and 'different' are thrown around in reviews all the time. But how many times are they used as part of hyperbole rather than held to their true meaning? I should probably ask myself that question because I'm sure I'm guilty of overusing them myself. It's nice, then, to have stumbled upon someone that really is unique and different, especially given how many slot games there are in existence.
Planet of the Apes is two slots in one. You have two sets of reels that sit alongside each other and spin at the same time too. However, they operate independently. In other words, if you don't win on the left, you can win on the right. And sometimes you win from both reels at the same time. The left hand side of the grid is devoted to Rise of the Planet of the Apes, while Dawn of the Planet of the Apes features on the right. The slot looks fantastic and features all sorts of clever animation. But the gameplay's the winner.
Planet of the Apes Free Spins Round
The distinction between the two separate halves of the grid also informs the free spins round. Both Rise and Dawn Free Spins are available. You can trigger one or the other separately but if your luck's really in, you can activate both at the same time. You receive 10 free spins with the Rise feature, and 15 with the Dawn. Any wilds landed during either free spins round fill up a meter to boost your potential earnings further.
Most importantly, it's hard to explain the excitement that comes with activating both free spins round at the same time. The meter feature just supplements the fun and gives you a cracking chance of winning a substantial amount. Up to 3000 times your stake in fact. Yep, playing at the highest stake level of £/€200 can earn you a €/£600,000 jackpot. Even at the minimum stake level of 20p, you can bag a maximum £600. Not too bad at all.
Other Planet of the Apes Bonus Features
This is just a humble news article so I'm not going to go into too much detail about all the bonus features. Suffice to say, however, that NetEnt keep adding more and more to each slot. Or so it seems. There is nothing hugely unique here, although again the two different sides of the grid provide separate opportunities to activate different bonus features.
Alongside the usual substituting wilds, you have a stack of more interesting features. On the Rise side, you can turn all high paying symbols into instant cash wins for example. Meanwhile on the Dawn Side, you could convert high paying symbols into one big super symbol. There's another special feature which allows you to spin one symbols on each of the different sets of reels too. That's just the tip of the iceberg as well really. Multipliers, stacked wilds and other attributes all feature too. A lot of effort has gone into this game.
Planet of the Apes Free Spins
You can play Planet of the Apes at all leading NetEnt affiliated casinos from Monday October 23rd. We've got our eye out for free spins offers too and will update you over the weekend. As little bonus preview though, we know that our old friends at Royal Panda are offering 25 free spins on Planet of the Apes if you deposit £25 or more between October 23rd and 25th. If you've got deeper pockets and deposit £250, you'll receive 25 higher value royal spins instead.