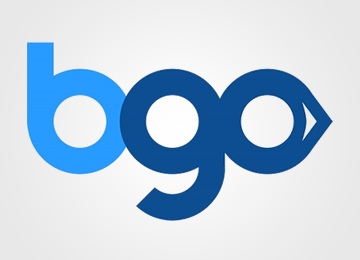 It's been an interesting month for most online casinos that operate within the UK. The country's regulatory body, the Gambling Commission, have undertaken a sweeping review of marketing practices within the industry and published a number of recommendations off the back of that. Now any scrupulous casino wishing to operate in their jurisdiction will need to review their approach to bonuses in particular. Indeed, some have already taken action. Even some of the most familiar gaming terminology has fallen under the microscope.
Are Free Spins Truly 'Free'?
If you're aware of the Gambling Commission's recommendations, then it's east to spot their impact. For example, I received a text from BGO, one of my favourite online casinos, today. Their de factor leader 'The Boss' told me about a relaunch that's designed to make my experience using the site both 'faster' and 'fairer'. A new welcome bonus accompanies the facelift too, and it includes up to 50 'Fair' Spins. That's right, not 'free spins', but 'fair spins'. If I hadn't already had contact with BGO because of my job writing for 777 Casino, then I would never have heard of this funny little term at all.
BGO aren't the only online casino who have renamed their free spins in recent weeks though. Other casinos that operate in the UK market have followed suit. Something clearly spooked them, and that something has the initials G.C. Yes, the Gambling Commission have questioned the very accuracy of the term 'free spins'. Perhaps they have a point too. We're all so used to using 'free spins' that we haven't ever really stopped to consider whether it's something of a misnomer. If you have to make a deposit to earn your 'free spins', are they really 'free' at all?

Free Spins with No Terms and Conditions
The Gambling Commission have clearly decided that the answer to the question I posed in the last section is a resounding 'no'. In their view, free spins are only worthy of the name if there are absolutely no terms attached to the package. That's no need to deposit, no need to fulfil wagering requirements before you can withdraw winnings and no maximum win ceiling for starters.
Of course, some casinos offer no deposit free spins as part of welcome bonus offers. Others offer free spins without wagering. Some might even offer those two together. However, any site needs to be damn sure that it's free spins come without any conditions at all if they want to use the phrase. By the Gambling Commission's definition of 'free spins', the bonus should be used in the exactly the same way as any spins you pay for out of your own pocket. Their should be no distinction at all.
Fair Spins, Extra Spins and Casino Spins
So, where has it left the casino brands? Well, it's been interesting to see their reaction. Only sites that hold a UK license need worry, but not all have reacted to the recommendations as yet. Indeed, some have been deafeningly silent. Some of the best online casinos have taken immediate action though, but it's clear they didn't get together to decide on a new, alternative name for traditional free spins because loads of different suggestions are flying about!
Fair Spins at BGO
As we mentioned earlier, BGO have apparently distinguished between free spins and the new concept of 'fair spins'. The latter make their first appearance in the new BGO welcome bonus. You need to deposit to get them (hence why they can't be 'free spins' according to the Gambling Commission's definition) but that's about it. BGO have removed wagering requirements and any maximum win ceiling, so once you have them, the fair spins act like 'self pay' spins. Winnings are yours to keep straight away, no matter how much you win. This is one casino that has seen the Gambling Commission's criticism of overly complicated bonus structures, and reacted accordingly.
Extra Spins at Guts, Rizk and BetSpin
Guts, Rizk and Betspin have all plumped for 'Extra Spins' on the other hand, and will be using them as part of their promotions. Guts Casino introduced free spins, no wagering as a policy some time ago, but as players still need to deposit to get most of their bonuses, they still needed some new terminology. Extra spins is there phrase of choice and it makes sense too. Perhaps some other sites will follow suit.
Casino Spins at ComeOn Casino
We've been running a bit of a competition at 777 Casino HQ to decide which of the new terms we like best. Casino Spins hasn't made the grade for any of us, but that's what ComeOn Casino have chosen. They're former free spins offer are forthwith known by their new moniker, and you can get 20 casino spins as part of your bonus too. That's presuming you're a new player looking to register.
Free Spins is Still In Use
Now, the new regulations are specific to the UK, so casinos can still use 'free spins' in other territories. Plenty are still marketing 'free spins' to the UK market too, perhaps taking advantage of lack of clarity regarding implementation dates. We think they'll all have to fall in line and some point, and we're back the term 'extra spins' as a future winner. Although 'bonus spins', which we've seen used elsewhere anyway, stands a good chance too.
What Else Has Changed in the UK
It isn't just free spins that have attracted the Gambling Commission's ire. They've made some other recommendations too. Aside from attacking casinos and game providers who overtly used cartoon themes that would specifically appeal to children, they're also insisting that casinos make their terms and conditions much clearer, particularly where bonuses are concerned.
It's not just the casinos who need to comply as well. Sites like ours should take note as well, and we have. That's why you will see more links to bonus terms and conditions around the place, especially when we list bonuses. We consider the extra emphasis on clarity to be a positive move for players, but it's interesting to see how the different online casinos react too.