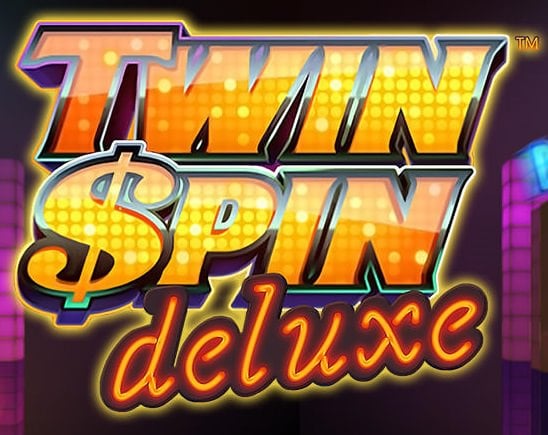 After starting life as an exclusive Unibet slot, Twin Spin Deluxe finally landed at other online casinos this week. It's been a pretty quiet launch really, certainly in comparison to other NetEnt games. Free spins offers have been hard to sniff out, so we've had to get creative. If you want to try this excellent new online slot for free then we've found the perfect solution for you.
Twin Spin Deluxe General Release on January 10th
I'm a bit late with this article (I do have a day job you know) because Twin Spin Deluxe enjoyed it's general release on Wednesday January 10th. The sequel to the enormously popular Twin Spin slot had, however, already been available to play for over a month.
Yes, in keeping with a growing trend, one casino group secured exclusive rights to the game for an extended period of time. In this case, it was the Unibet group who made the most of their clearly excellent relationship with NetEnt. They've been busy giving away free spins on their pet slot in celebration. Now it's everyone else's turn.
Twin Spin Deluxe Free Spins
Well, you'd hope it was everyone else's turn. Except very few online casinos seem to have take advantage of the opportunity. Compared to other NetEnt releases, free spins offers seem rather thin on the ground. Perhaps the slot's exclusive relationship with Unibet and co has had an effect.
That's not to say that you can't play the game at plenty of online casinos. I've been spinning it over at Cashmio and all the best NetEnt sites are listing it. Perhaps the free spins offers will come. In the meantime, you'll probably want to know where you can try the game for free. So, we've come up with a couple of ideas for you.
125 Free Spins on Twin Spin Deluxe at Casimba
Sadly, this offer has expired. If you've never played at Casimba before, not only you missed out on an excellent online casino but a really lucrative welcome bonus too. It included 125 free spins, but not just any old free spins that are attached to just one or two games.
No, these free spins could be used on ANY NetEnt games. As they listed Twin Spin Deluxe among their games, you can see where I'm going with this. You could use the 50 free spins you get with your first deposit and then turn the 50 you get on your 2nd deposit into Twin Spin Deluxe free spins.
The Full Casimba Welcome Bonus
It's not just the free spins either. As a new player, you'll receive a mammoth 100% bonus up an even bigger £500 with your first deposit and then a 25% bonus up to £1000 with your second. The third deposit is worth a 50% bonus up to £500 as well. It's a cracker of a Casimba welcome bonus package.
21 Twin Spin Deluxe Free Spins at 21 Casino
There's plenty we love about Twin Spin Deluxe here at 777 Casino. There's the tidy casino design and excellent regular promotions for example. But above all else, their welcome bonus makes these 'launch week free spins' articles a hell of a lot easier. Here's why.
Their welcome bonus hasn't changed for years and it starts with 21 no deposit free spins on any NetEnt games. So, as a new player, you just need to register and you can effectively bag 21 free spins on Twin Spin Deluxe this week – with absolutely no deposit necessary.
The Full 21 Casino Welcome Bonus
As you'd expect, the no deposit bonus is just the hors d'oeuvres and the tasty main course is still to come. There's a juicy 121% cash bonus available when you deposit, and it's served with a side of 10 more free spins – again on any NetEnt game of your choice including Twin Spin Deluxe!
NetEnt's Twin Spin Deluxe Slot
There you have it then. You can pocket some Twin Spin Deluxe Free Spins in launch week. You just need to know where to look. The game itself is an interesting departure of the original. It retains the two jointly spinning reels of identical symbols that give the game it's name, but then the similarities run dry.
The rest of the game's concept has more in common with Aloha! and Legend of Shangri-La because Twin Spin Deluxe is effectively the latest in NetEnt's 'Cluster Pays' series. You need to form clusters not paylines to win, and you can call on help from wilds and respins. It's a lot of fun and another worthy addition to the growing NetEnt success list.