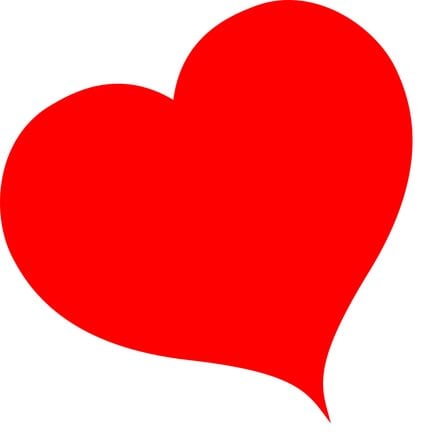 I always find it amusing when online casinos like PlayFrank first publish details of their Valentine's Day promotions. Most of them release an offer that can only be redeemed on the day itself. If you're in playing casino games on February 14th, the chances are that you'd rather not be reminded of the day's special meaning. Still, this is the online casino industry and any chance to launch a themed promotion will be gleefully taken. The singletons amongst us might as well take advantage of the opportunities, and PlayFrank have come up with a cracker.
PlayFrank's Triple Treat This Valentine's Day
They're clearly a romantic bunch at PlayFrank. The sort of chaps who buy their respective ladies a bunch of flowers, a box of chocolates a romantic getaway rather than just one of the three. That would explain why they're prepared to offer a triple treat to their loyal players this Wednesday. It's the sort of threesome that we all dream off on the day of love.
Each part of the bonus is attached to a separate deposit. In other words, you can make just on deposit and receive one bonus, or make three to receive all the goodies on offer. As you might expect, the bonuses get gradually better. In fact, the third of them essentially merges the best bits of the previous two. But for all that waffle, I haven't actually told you precisely what you receive. So here goes…
Twin Spin Free Spins & Cash Bonuses at PlayFrank
PlayFrank aren't exactly rewriting the book of love here. The bonus includes some familiar sugar-coated treats of the sort that will prove popular with a wide range of players. It all starts with a bunch of free spins on NetEnt's evergreen Twin Spin slot (the original, rather than the recently released sequel). Next comes a cash bonus before PlayFrank combine the two together for your last bonus of the day. Here's the full break down:
Deposit 1 – 25 free spins on Twin Spin
Deposit 2 – 55% cash bonus up to £25
Deposit 3 – 55% bonus up to £50 & 55 free spins on Twin Spin
A Week of Sweet Treats
Valentine's Day may be over f0r another year by Thursday, but that isn't going stop PlayFrank from sharing the love. They're offering players another fantastic opportunity to pick up a bundle of free spins on a top NetEnt slot – all for depositing between 1pm GMT on Thursday and 23:59pm on Friday.
This time it's Jungle Spirit free spins that yours for the taking. If you deposit £20, you'll receive 20 free spins in return, but you can treat yourself to 50 Jungle Spirit free spins if you're prepared to deposit £50 or more. That's assuming your other half hasn't milked you dry.
The New PlayFrank Website

If you find yourself lonely this Valentine's Day, perhaps it's time to consider a change of image. Some braids in your hair perhaps, or that nipple piercing you always wanted. PlayFrank's recent facelift isn't quite so dramatic, but it does represent a fresh new look. The changes aren't merely cosmetic either.
Yes, the site does look better than ever before, with more vivid colours a tidier site design. But PlayFrank has revamped its personality, as well as its looks. The team have introduced a host of new, recurring bonuses and even more challenges and tournaments. There are free spins ladders and regular rewards available. It's well worth a look.
The PlayFrank Welcome Bonus – 250 Free Spins and Two Cash Bonuses

We're not quite done yet either. If you're still searching for more reasons to give your heart to PlayFrank this Valentine's Day then their welcome bonus might just tip the balance. It's another triple whammy, shared across the course of your first free deposits – and it's jam-packed with free spins and cash bonuses again too.
It all starts with a 100% bonus plus 50 free spins with deposit 1. Your second deposit then earns you a further 50 free spins and a 50% cash bonus up to £200. Finally, if you're prepared to deposit for a third time, you'll pocket another 150 free spins in return. The bonus is subject to x40 wagering requirements, and always read the site's terms and conditions before you make a deposit.