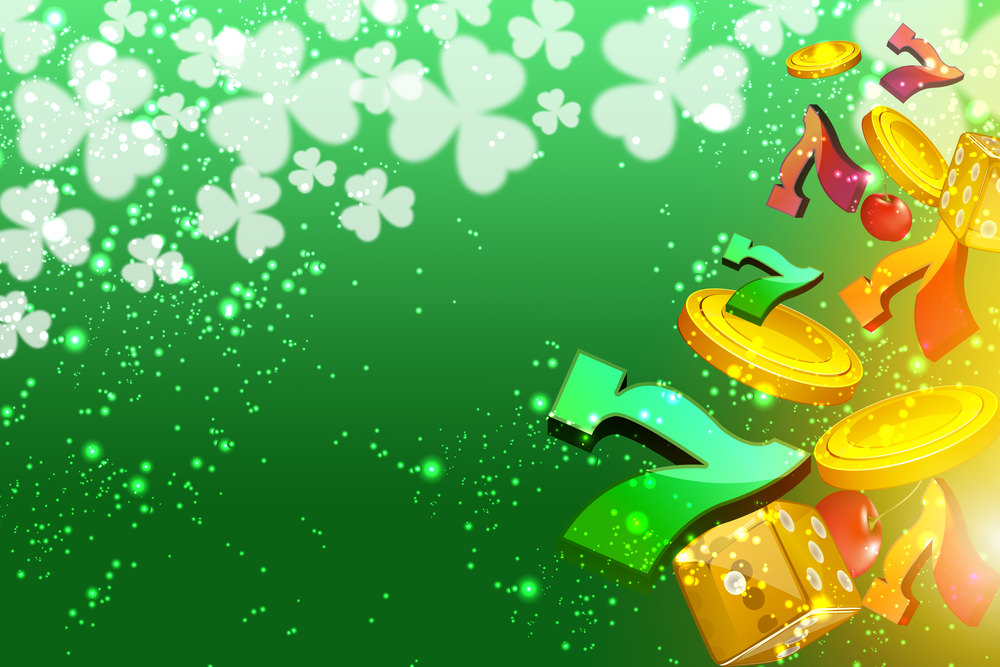 While there's no doubt that gambling regulation can improve the current situation in Ireland, there are, of course, some caveats. Legislation around in-person and online gambling needs to be clear. It should let operators and customers know where they stand. For online gambling, the terminology needs to reflect current practices and trends so that any regulation will stand the test of time.
Ireland's Gambling Regulation Bill aims to protect everyone, but especially minors. However, the framework needs to be robust. It must use straightforward language and address all key areas of concern.
Irishluck.ie identified serious issues. With their analysis, we can see what the Bill sets out to achieve and where more work needs to be done.
What Is the Gambling Regulation Bill?
The Gambling Regulation Bill 2022 is a proposed Bill aimed at reforming the current gambling laws in Ireland. The legislation provides for many aspects of gambling legislation.
They include licensing, with a detailed application process and a more modern approach to regulation. It also includes establishing a gambling regulator. Plus, the Social Impact Fund will finance research, education and support for problem gambling.
The licensing structure will include several licence types. These cover business-to-customer (B2C) operators, business-to-business (B2B) operators, and charitable and philanthropic causes. The legislation covers geographical limitations for operators to be set out by the regulator.
The Bill was published in 2022 and went before the Dáil in December. Amendments were published in July 2023, following comments. Many industry experts, including Irishluck.ie, have analysed the new Bill and shared their thoughts.
With the advantage of Irishluck's online gambling expertise, let's take a look at the regulatory body involved. We'll then go on to explore the significant amendments to the Bill.
GRAI
A major part of the Bill revolves around establishing a regulatory body. The legislation determines its powers, rules, duties and regulatory standards. The first moves have already been made to set up the Gambling Regulatory Authority of Ireland (GRAI). The aim is to have it immediately spring into action once the Bill passes into law.
The statutory body will handle the licensing and regulation of gambling services in Ireland. For the GRAI to make fair and informed decisions, it needs clear legislation to shape its structure, rules and processes.
When the Bill went before the Select Committee on Justice, comments on the definition of 'gaming' were made, with calls for it to align with the definition used in the UK. However, it was asserted that the current definition provided enough flexibility for the GRAI.
At the Committee, there were also proposals regarding the composition of the GRAI. They included a suggestion that there should be a limit on members who have been employed in the industry and that at least one member should have lived experience of problem gambling. The amendments weren't accepted but will be taken into consideration.
Areas That Lack Clarity or Leave Gaps
When looking at the Bill, Irishluck noted that it's a principle-based framework. The aim of such a structure is to have some flexibility to adapt to changes in gambling practices. However, the negative consequence of leaving room for adaptation is a lack of clarity in certain areas.
As we've already discovered, there have been calls to use more precise and modern wording to define 'gaming'. It refers to providing or participating in a game of skill or chance, or partly skill and chance. During that game, someone, having made a payment, can win money or a prize worth money.
However, there are several other areas that leave gaps or lack clarity. Let's take a look at three key areas.
Maximum payments and winnings
Irishluck.ie foresees potential problems with the lack of clarity around maximum payments and winnings. The wording leaves room for confusion. Legal challenges could ensue based on existing regulations and cases that have ended up in court in other countries. There's a table that sets out the maximum relevant payment and the maximum winnings. However, how that will be enforced and managed by GRAI remains ambiguous.
In practice, there's likely to be confusion around when and how that maximum limit will be set. The wording needs to be much clearer around whether that concerns one round when playing a game and if it's the winnings from one gaming session.
There should also be an extra provision for how gaming providers and operators will set and demonstrate those limits to the regulator.
Advertising restrictions
One of the most contentious areas of the Bill is the section on advertising restrictions. Some form of restriction is understandable, as the Bill is presented as a protection measure. However, more clarity is required to determine how the ban on sponsorship and advertising will be applied.
The Bill proposes a watershed ban. It means gambling advertisements won't be allowed on television or radio between 5.30 a.m. and 9 p.m. However, there's also confusion around the electronic communication aspect, including how the limits should be applied to video-sharing platforms, email and social media.
There are also questions about the sponsorship section. It indicates the B2C and B2B licence holders should not sponsor premises that are used by an organisation, club or team where children are members or a public activity that appeals to children.
It's quite a broad scope, which could include many sporting events. The intent needs to be clarified to understand whether teams and venues, which might seek sponsorship from gambling companies, aren't permitted to do so.
Gambling inducements
A major area for concern that could cause some unintended side effects is the wording around gambling inducements. The Bill has particular rules for B2C licence holders and those who have a licence for a charitable or philanthropic purpose. They should not 'offer an inducement to a person to participate or continue to participate in a relevant gambling activity.'
The wording indicates that gambling operators won't be allowed to provide promotions or bonuses that encourage players to deposit and play more. Customers have gotten used to claiming and using offers. There's a genuine concern that this rule will encourage people to avoid legal gambling sites and go in search of offshore operators, where they won't be protected.
Possible Consequences
As mentioned above, the lack of clarity could bring several possible consequences. One potential issue is the difficulties that the GRAI have when interpreting and applying the rules, especially regarding maximum payments and winnings.
A second consequence is that operators feel too restricted and reduce their offering to players. In the case of gambling inducement, there's likely to be confusion over whether free bets and other offers can be used. With bonuses only available elsewhere, players might seek unregulated sites, and the objective of the Bill will have failed, in part, in its mission to protect.
Finally, there's potential for legal challenges. Ambiguity could lead to operators, players and other organisations taking their cases to court to settle matters that aren't laid out clearly in the Bill. It's already happening in several other European countries due to unclear legislation.
These three potential consequences could undermine the efforts of the Bill. While the time and effort to tighten up the wording and the clauses could be challenging, it could have a significant impact.
Based on the expert analysis from Irishluck, it's clear that there could be major problems in the future. They're best avoided by making amendments at this stage of the process instead of navigating the difficulties once it passes into law.
What Next for the Gambling Regulation Bill 2022?
With a CEO Designate appointed to the GRAI, Ireland's reform of its gambling laws is making progress. It's likely that this move has been made to ensure that the regulatory body is prepared for a smooth transition period when the Bill is enacted.
The next step for the Bill is for it to pass into law, which is expected to occur later in 2023, when it will become the Gambling Regulation Act 2023. There's still time for the wording to be tightened up and the gaps to be addressed, as the legislative process isn't complete.
In the meantime, operators and service providers should use this period wisely. Anyone linked to the industry, whether online or through in-person gambling, will be affected. It's an opportune time to familiarise themselves with the Bill. It's also an essential period for making the necessary preparations to comply with the regulations.