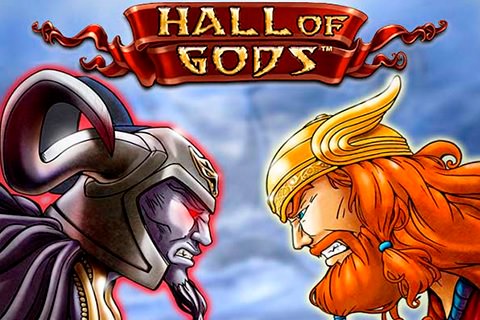 One lucky player is enjoying a very happy Easter after scooping just under £6 million while playing NetEnt's original jackpot slot Hall of Gods. It's the first time the jackpot has fallen since November 2017 and only the third time in 18 months. The mammoth figure is also the 2nd biggest win of the year, only the £7.5 million win on Mega Moolah in January tops it. But who is the latest online casino millionaire?
£5.9 Million Hall of Gods Jackpot Win
The truth is, we know nothing about the identity of the winning player. It's only 12 hours or so since the reels aligned on Hall of Gods and lined the recipient's pocket, so it's early days. You can usually bank on the online casino that hosted the win shouting about it from the rooftops. But thus far, all is quiet. Then, most employees are probably are on holiday.
Hall of Gods one of the most popular casino jackpots. It's hosted by a hundreds of Netent affiliated online casinos, which makes it impossible to predict the identity of the brand involved. Two of our favourite casinos, Casumo and Captain Cook's Casino, both have previous form over the last 12 months. The latter is helped by its welcome bonus, which provides players with 100 shots at the Mega Moolah jackpot. It was Casumo, meanwhile, that was responsible for the last jackpot win on Hall of Gods back 4 months ago.
Netent's Hall of Gods Jackpot Slot
Hall of Gods is one of the oldest progressive jackpot slots in the business. It would be fair to say that some of its rival games look a little more sophisticated and current, yet the game has retained its popularity in the face of fierce competition. That's testament to its excellent game play in addition to its millionaire making potential.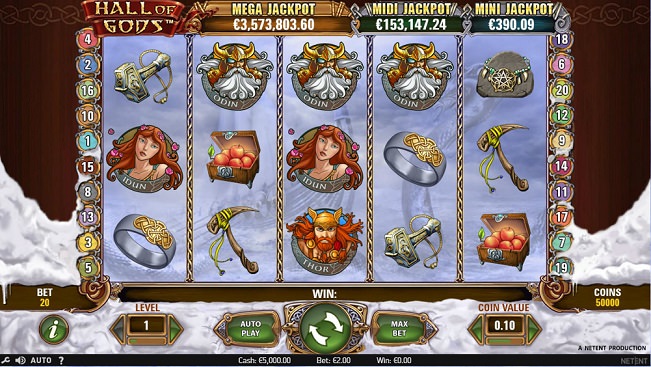 The game draws inspiration from ancient, mythological deities, a frequent muse for slot designers, as evidenced by the likes of Thunderstruck and the recently released Asgardian Stones. The main game features handy expanding wilds so you can keep your bank balance ticking as you wait for the bonus games. If you land three crow scatter symbols, you then choose from a series of shields. Thor smashes through them and if you match three items, you can keep the prizes that they denote. Coin wins, free spins and other bonuses are great. But it's the main jackpot that you're after.
Hall of Gods Jackpot History
The most recent Hall of Gods jackpot winner managed to match those three jackpot symbols in the main game. He or she will be delighted, not least because this has become a stubborn jackpot slot over the last couple of years. As I mentioned earlier, this latest win comes just four months after the last one, which is a relatively short timespan for Hall of Gods these days.
The last win before the November jackpot drop came in June 2017. You would have to go back to October 2016 to find the one before that. These last four wins have been remarkably consistent in terms of value. The three in 2016 and 2017 were worth £6.5 million to £6.8 million each, and now this latest one weighs in at £5.9 million. The jackpot tumbles every 165 days or so on average.
Who Will Win the Hall of Gods Jackpot Next?
According to the law of averages, we will have to wait until September for the next Hall of Gods jackpot win. However, you never know when a jackpot slot will surprise you and quickly layer one win on top of another. Time will tell as the jackpot figure starts to tick back up. The current jackpot is a paltry figure of just under £500,000. Not that I'd complain if I won that amount.
Best Jackpot Slot 2018
It's hardly a surprise to see Mega Moolah top of the biggest win leaderboard for 2018. The MicroGaming jackpot slot is responsible for both the biggest ever mobile casino jackpot win and the biggest ever jackpot win on any platform. Even more remarkably, the £7.5 million win back in January was followed by a £4.5 million Mega Moolah jackpot drop just two weeks later.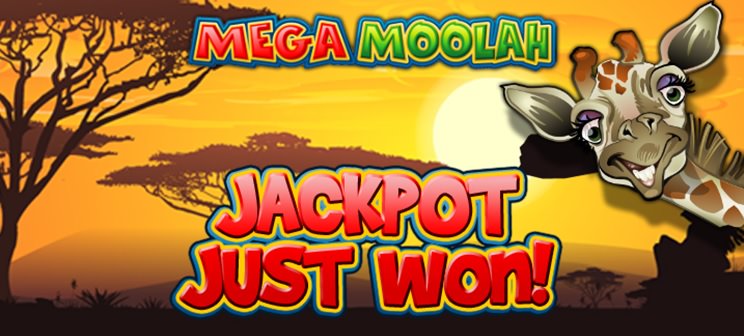 Mega Moolah remains the best jackpot slot in many people's eyes, but NetEnt's blockbuster Mega Fortune has always given it a run for its money. That's also dropped twice this year, but for less significant sums of around £2 million. Both Arabian Nights and Mega Fortune Dreams are overdue a payout meanwhile and have jackpots above £1 million and £3.5 million respectively. Playtech's Jackpot Giant is still yet to pay out in its history but we're starting to give up hope.
How to Win the Jackpot on an Online Slot?
There's no science here. All online casinos games are random. However, some of the jackpot slots do provide a better chance of winning than others. The aforementioned Jackpot Giant only opens up its jackpot to players who stake the highest bet amount.
On the other hand, you can win the Hall of Gods, Mega Fortune or Mega Moolah jackpot with any stake amount. You do stand a better chance of winning the jackpot on Mega Moolah if you bet a higher amount, but you can theoretically win it with the lowest bet amount possible. Features like these make it – and the NetEnt Games – ensure that they provide optimum conditions for any normal playing who wants to win the jackpot.